Greetings from SeaSide!
The Holidays have come and gone. We hope that you all had a Happy Holidays and a very Happy New Year! 2016 has arrived to warm temps and sunny skies in Myrtle Beach. It is time to plan your
getaway to Myrtle Beach before the crowds get bigger. For rates and reservations,s, please visit
www.SeaSideMB.com
or call 1-877-647-6438.
News from SeaSide
SeaSide Employee Spotlight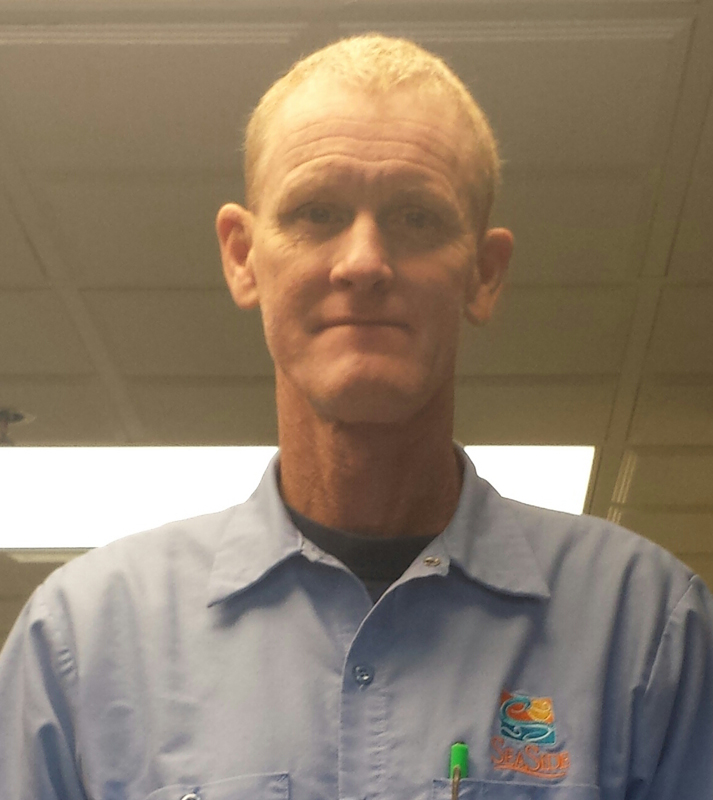 Our Winter 2016 featured employee is Skip Sullivan. Skip is one of our skilled engineering techs.
Skip has lived in the Myrtle Beach area for over thirty years. He joined our SeaSide roughly two months ago. He came to us with twenty-five years experience in engineering. His hobbies include bike riding, football, and basketball
"We have enjoyed having him work for us here at Seaside" says Marvis Livingston, manager at SeaSide. "We hope that he continues to be a part of our Seaside family for years to come."
SeaSide Off-Season Improvements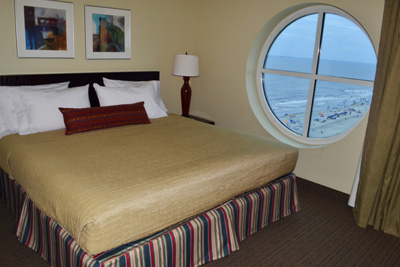 Our staff has been working very hard to get the rooms and building ready for 2016.
"We know that you will notice all of our hard work the second that you enter SeaSide." says Marvis Livingston, Manager at SeaSide, "We can't wait for all of our guests to see it and tell us what you think."
Snowbirds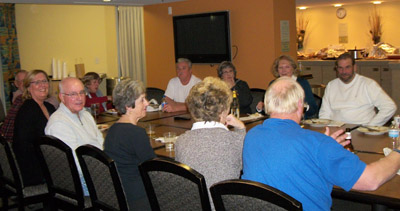 We always look forward to the winter months because that is the time of the year that we get to welcome back our snowbirds! We are excited to welcome back both our repeat snowbirds and those who will be staying with us for the first time.
Our snowbirds love to socialize and they especially enjoy telling stories about all of their travels.
We even have a SeaSide Snowbird Book Club, where they can trade books after they are finished reading them. Our snowbirds
especially enjoy our annual Potluck Dinner. A few weeks ago we held a Snowbird meet-and-greet. It was a big hit among the Snowbirds.
"We are always excited to welcome our wonderful snowbirds back.", says Marvis Livingston, manager at SeaSide, "We count down the days until their arrival!"
10. South Carolina Hall of Fame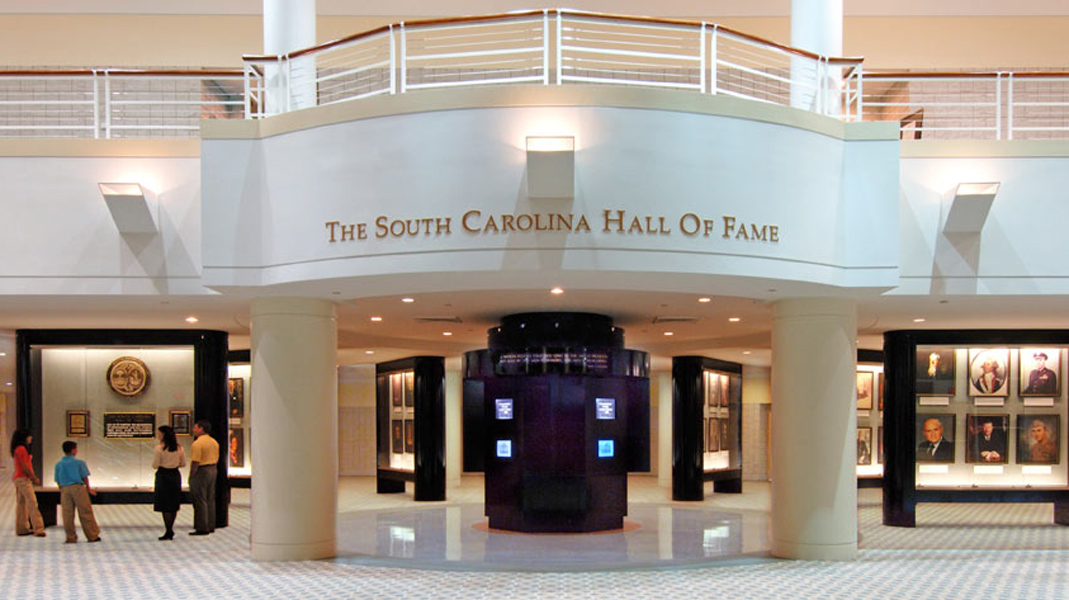 The South Carolina Hall of Fame is located in the Myrtle Beach Convention Center, located at 21st Avenue North and Oak Street. It was designated as the official South Carolina Hall of Fame back in 2001. It honors a long list of honorees that have made this state what it is today. Inductees include astronauts, novelists, historians, civil rights pioneers, world-famous musicians, politicians, decorated war generals, signers of the Declaration of Independence, would-renowned artists, a World-Series MVP, judges, industrialists, and other important residents of the Palmetto state. For more information, please
CLICK HERE
.
9. Horry County Museum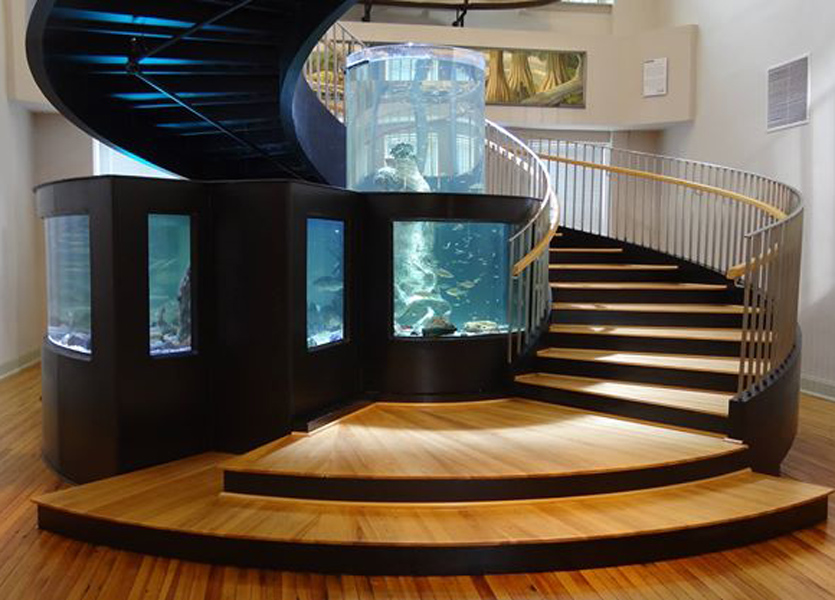 The Horry County Museum is located in Conway, just about 20 minutes west of Myrtle Beach. This museum opened its doors in 1981.
It focuses on the history, pre-history, and natural history of Horry County, and educates the public about these subjects through exhibits, through outreach programs, and events.
In 2014, the museum moved into the renovated 1905 Burroughs School, which is on the National Register of Historic Places. The museum actually has a freshwater aquarium that was featured on Animal Planet's hit reality show
Tanked
and features aquatic life in our local rivers and lakes. Fore more information, please
CLICK HERE
.
8. Hobcaw Barony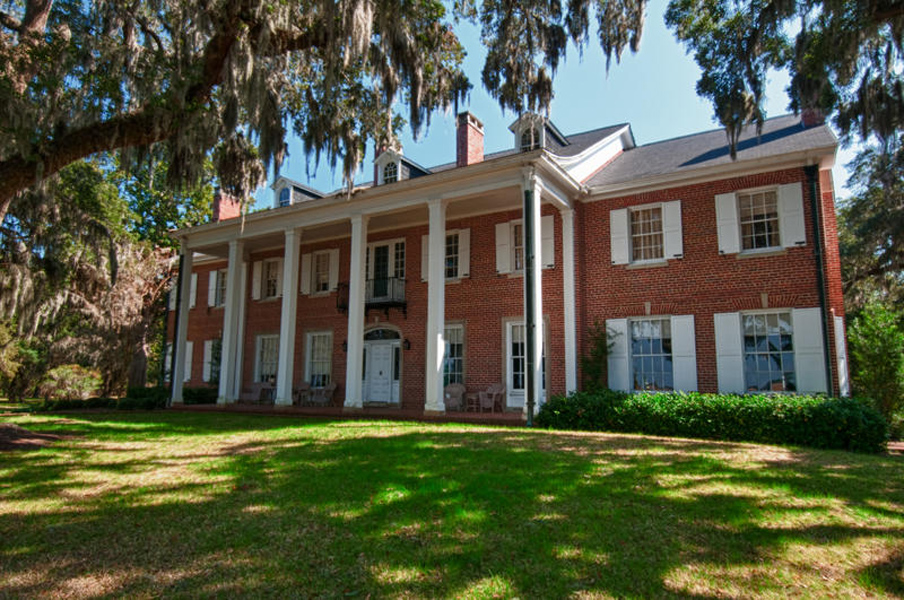 Hobcaw Barony is a 16,000-acre tract on a peninsula called Waccammaw Neck between the Winyah Bay and the Atlantic Ocean in Georgetown. Much of Hobcaw Barony is south of Highway 17.
The land was purchased by investor, philanthropist, presidential advisor, and South Carolina Native, Bernard M. Baruch. The property was used as his winter hunting retreat. It was later developed as a center for environmental research.
For more information, please
CLICK HERE
.
7. Hopseewee Plantation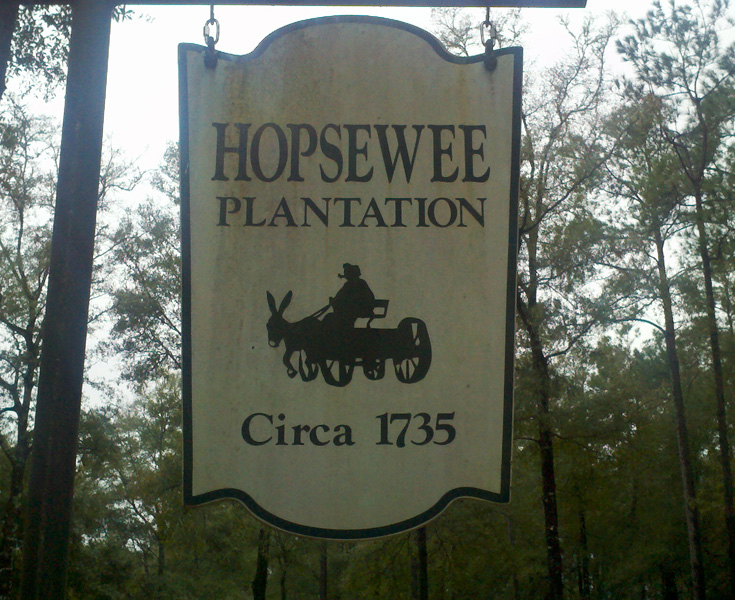 Built sometime around 1749, some 40 years prior to the American Revolutionary War, Hopseewee Plantation was one of the South's major rice plantations and the birthplace of Thomas Lynch, Jr., one of the singers of the Declaration of Independence.
Now a private residence, this national historic landmark in Georgetown County, is open Tuesday-Saturday, with tours each hour.
CLICK HERE


6. Vereen Memorial Historical Gardens
This park sometimes known as the Vereen Botanical Gardens features numerous hiking trails and wooden boardwalks that extend across several beautiful salt marshes and small islands, with a nice gazebo that overlooks the Intracoastal Waterway with convenient access directly off of US 17. You can park and take a stroll across some incredibly scenic pathways to find yourself at a wide observation deck extending into the waterway. For more information, please
CLICK HERE
.
5. Georgetown Front Street
Take a day trip to historic Georgetown. This old city was founded in 1731 and is one of the most historic cities in the state of South Carolina. Front Street is one of the state's oldest streets and features evening ghost tours of the street and surrounding areas including shops and restaurants.
4. Peaches Corner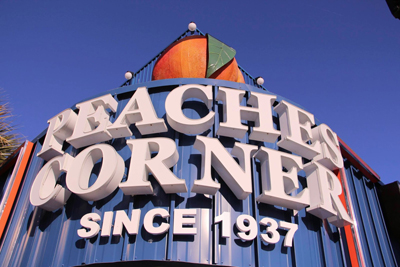 Peaches Corner has been a Myrtle Beach landmark for almost a century. Located on the corner of Ocean Boulevard and 9th Avenue, across from the site of the old Pavilion, Peaches has been a symbol of summer for thousands of visitors and locals alike over the years.

Myrtle Beach looks a lot different that it did in 1937 when peaches opened its doors, but the great food and the casual friendly atmosphere at Peaches have remained the same. For more information, please visit CLICK HERE.

3. Pavilion Nostalgia Park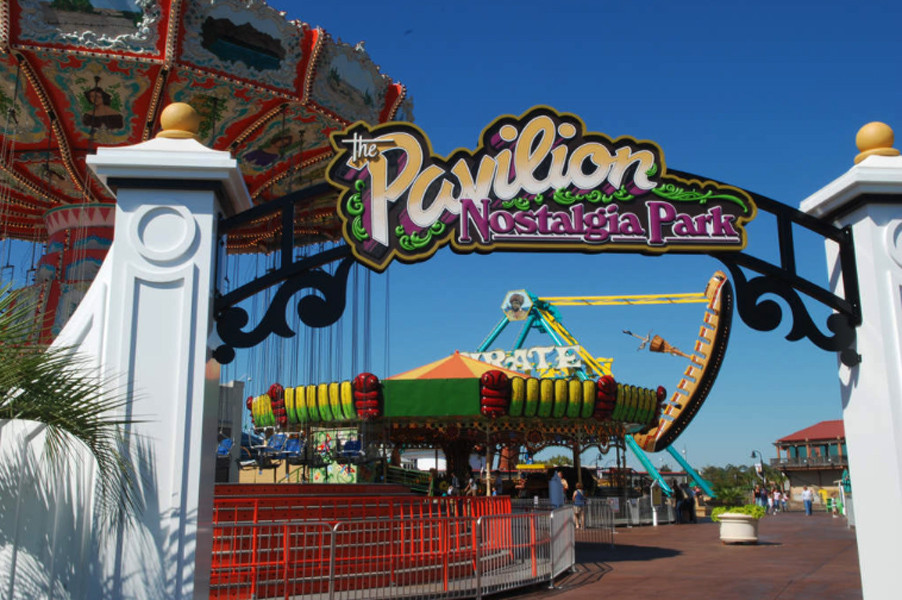 The tradition of the Myrtle Beach Pavilion continues as the Pavilion Nostalgia Park. It has games and rides that the whole family will enjoy. These rides were originally a part of the Pavilion and are now located on the east side of Broadway at the Beach.

Take a spin on the Tea Cups, ride a Pirate Ship, glide through the air on suspended wave swings, or get dizzy on the caterpillar. Choose your horse, tiger, bird, or camel on the Herschell-Spillman Carousel, built in 1912. Since the 1950's generations of children and families have ridden the beautiful antique carousel with hand carved animals when it was located at the Pavilion and now its new home at Broadway at the Beach. Don't forget to take a minute to enjoy the German Baden Band Organ. This had carved work of art debuted at the 1902 Paris World Expo. For more information, please

CLICK HERE

.

2. Atalaya Castle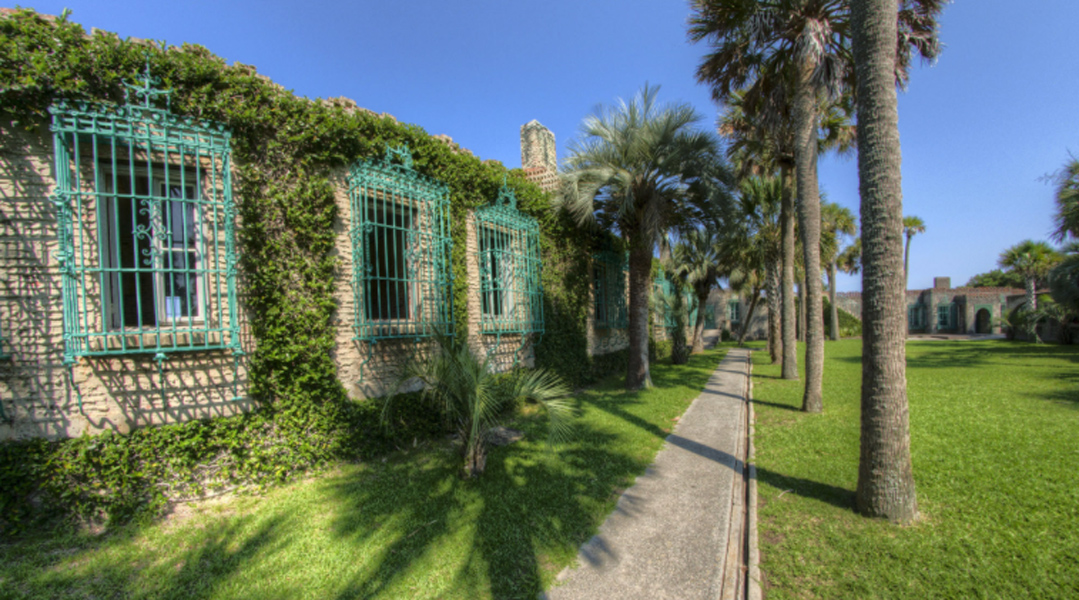 Huntington Beach State park is home to Atalaya, a large castle-like home built in the 1930s by the Huntington Family. This Moorish-style home that was used by Archer Huntington as his winter home. Atalaya gave his wife Anna Huntington, a sculptor, space for her art and it gave her a break from the northern winters as she battled tuberculosis.
The home is now open as an attraction for tours at Huntington Beach State Park, located on US 17, Murrells Inlet and Litchfield Beach across from Brookgreen Gardens. For more information, please
CLICK HERE
.
1. Brookgreen Gardens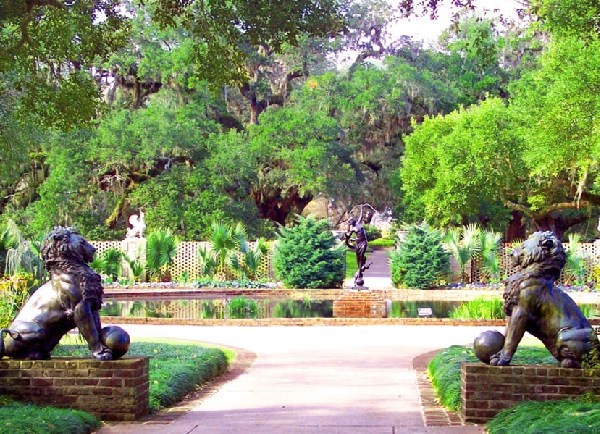 One of the most famous and endearing landmarks in South Carolina, Brookgreen Gardens is a Natural Historic Landmark that features superbly cultivated gardens, a wildlife preserve and the largest collection of outdoor sculptures in North America.
Brookgreen Gardens is made up of four 18th and 19th century rice plantations including Brookgreen Plantation, owned by 19th century planter Joshua John Ward,
who perfected a variety of rice called the Carolina Golden Grain. He was known as the "king of the rice planters" and he owned six plantation and more than 10,000 acres of land. Brookgreen gardens is also the site of The Oaks Plantation, which was the home of the Alston family, also prosperous and influential leaders of South Carolina's rice empire. The Huntingtons acquired the property in 1931 and they developed Brookgreen Gardens. For more information, please visit
CLICK HERE
Indoor Trampoline Park Jumping to Myrtle Beach
The areas first indoor trampoline park is expected to open in February of this year and will feature 20,000 square feet of the bouncy trampolines.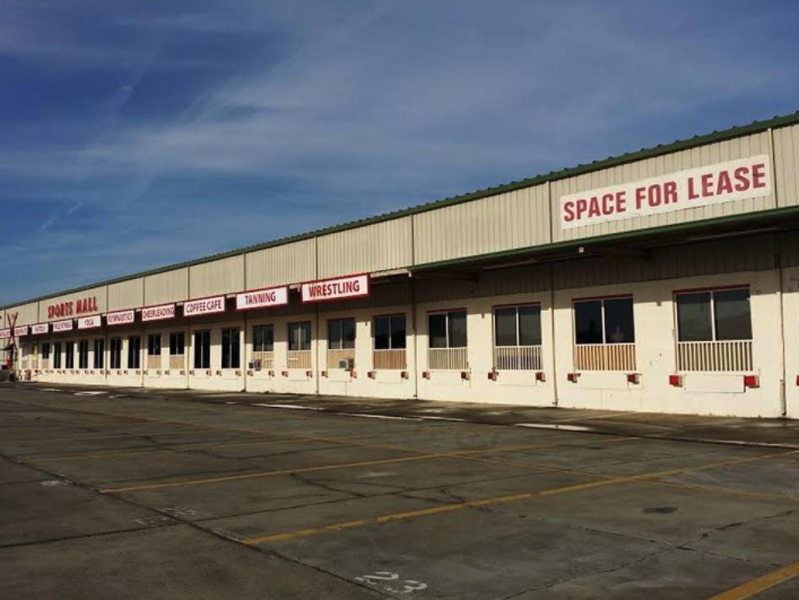 This large facility will include the traditional open trampoline field, as well as a trampoline dodgeball stadium, slacklines, basketball hoops, flying trapeze ninja warrior aerial obstacle course, and Olympic sized foam pits that are overflowing with the 50,
000 cubes of foam.
This will definitely be something to check out if you happen to encounter a rainy day during your trip to Myrtle Beach
Keep an eye of our Facebook page and we will let you know as soon as it opens.

MyrtleBeachGolf.net's "Word on The Street"
As you have probably heard, the fall and early winter brought greater amounts of rain than we have ever seen. That may seem like bad news, but it is actually great news for the Spring 2016 Golf Season!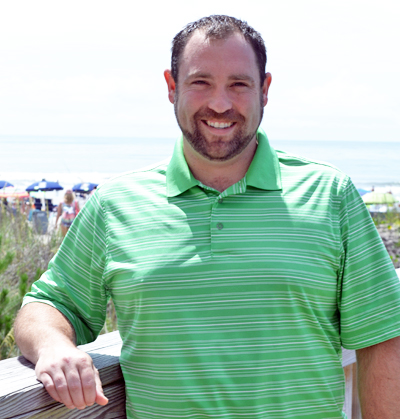 I have spoken with several of the head Golf Pros in the area and I can assure you that they are very excited about the upcoming spring golf season.

Each year a few courses go through renovations. This year River's Edge and Shaftesbury Glenn have both had their greens resurfaced. Many are expecting for them to have their best spring in many years. Shaftsbury Glen, which is known for being wet after the rain comes, has closed down this winter and will be opening shortly with a whole new drainage system. I will keep you updated on the success of that in the near future. For the latest in package information, you can head to MyrtleBeachGolf.net. For more information or to book any of these packages, please call 1-800-682-5699 ext. 5522


Guest Comments
"

I stay at SEASIDE RESORTS every January and September when I book ahead. In my years of experiences, it is one of the most desirable resort condo hotels on the GRAND STRAND. It is so safe, small sized with 60 some units, NOT CROWDED, even in season; seven yrs. of building age, extremely clean with all updated furniture, beddings, etc. as required by the Homeowner's Association. It's price is competitive with the area......It is the most awesome condo to stay in.

"
Martha L. via Yelp
"

We needed a place for a quick stop over, where we could meet up with friends and have a good nights rest before driving to Miami. This was a perfect place. We had a two bedroom suite, even though we only needed one bedroom, it was cost effective and great!

"
Nancy, via Hotels.com
Click here to read more Guest Comments.
Fun in the Sun
Myrtle Beach Fun Facts
Myrtle Beach is a fascinating place with a rich history. Here are a few interesting Facts about it!
Did you know that That SC 31, also known as the Carolina Bays Parkway, is named in honor of the late John B. Singleton for his vision in promoting construction of the road and his lifetime of contributions to Myrtle Beach? A well-known local pharmacist, Singleton was active in the community. He was named Young Man of the Year in 1960, served as the first chairman of the Miss Sun Fun Pageant and active in the Myrtle Beach Area Chamber of Commerce and Hospitality Association. He was named Citizen of the Year in 1992 for his efforts on behalf of the parkway and his many other commitments.


Did you know that the granite Canadian maple leaf monument in front of the Myrtle Beach Convention Center on Oak Street was presented to the people of Canada for their 1980 rescue of six US diplomats in Iran? The text of the bronze plaque reads, "In grateful appreciation of the people of Canada for their steadfast friendship and especially their courage in rescuing six United States diplomats from the sieges in Iran, January 1980, from the people of the Grand Strand of South Carolina."


Did you know that Plyler Park on Ocean Boulevard at Mr. Joe White Avenue is named for Justin Whitaker Plyler, an early visionary who loved Myrtle Beach and saw what it could become? Plyler operated several businesses following service in World War Two, including the Gay Dolphin Gift Shop, which he founded in 1946.
Monthly Recipe
-
Maple Apple Cheesecake Bars
1 can refrigerated crescent dough sheet
2 packages (8 oz) Cream cheese, softened
1/2 cup sugar
2 tablespoons all-purpose flour
1 teaspoon vanilla
1 egg
1 can (20 oz) apple pie filling
1 1/2 cups crushed honey and oats crunch granola bars
1/2 cup real maple syrup
Heat oven to 350 degrees fahreheit.
Spray bottom and sides of 13x9-inch pan with cooking spray.
Unroll dough; press in bottom and 1/2 up sides of pan.
In a large bowl, beat cream cheese, sugar, flour, vanilla and egg with electric mixer on medium speed until smooth.
Spread cream cheese mixture evenly over dough.
Spoon apple pie filling evenly over cream cheese mixture.
Sprinkle Mixture with crushed granola bar.
Bake 32 to 35 minutes or until crust is deep golden brown and filling is set.
Cool for 30 minutes
For bars, cut into 6 rows by 4 rows.
Drizzle each with maple syrup.
Cover and refrigerate any remaining bars up to 3 days.