Spring 2016 Vol. 7 Issue 2
Greetings from SeaSide!
The spring has arrived and we could not ask for better weather. The summer is quickly approaching, but there is still time to plan a getaway to SeaSide before all of the crowds arrive. For rates and reservations, please visit
www.SeaSideMB.com
or call 1-877-647-6438.
News from SeaSide
Easter at Seaside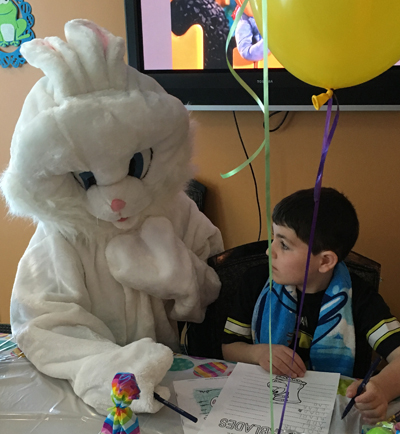 Easter is always such a fun time at SeaSide. This Easter was no different.
The Fun began on Friday with both a coloring contest and and a jelly bean contest.
The fun continued on Saturday with coloring sessions, Easter Bingo, and word puzzles all with the Easter Bunny. The Easter bunny handed out candy to all of the kids who were staying with us for the Easter Holiday.
We also held an Easter Basket raffle that benefited the March of Dimes, one of our favorite charities.
"We always have a great time during Easter Weekend."
says Marvis Livingston, manager at SeaSide,
"We are already excited and planning Easter 2017."
Seaside Supports March of Dimes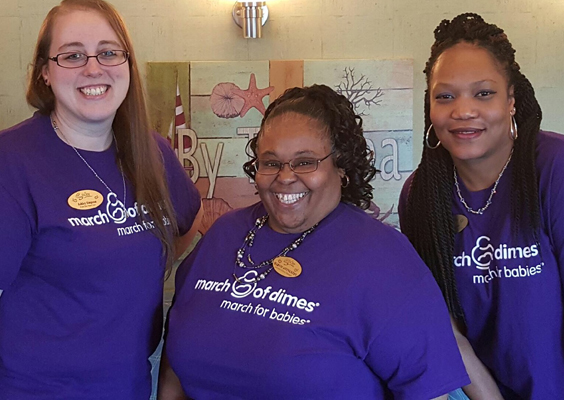 For the past couple of years, we have collected donations for the March of Dimes. The mission of the March of Dimes is to end prematurity by addressing the growing crisis of premature birth in the United States and help families have full-term, healthy babies.
Throughout the year our parent company, Myrtle Beach Seaside Resorts, and our sister resorts hold various fundraisers including bake sales and raffles.
We also have many employees who have purchased tee-shirts that display both our corporate Myrtle Beach SeaSide Resorts Logo and the March of Dimes Logo. Seaside employees are allowed to wear jeans on Friday if they wear their purple March of Dimes Tee Shirt and they must pay $1. All proceeds are donated to the March of Dimes.
Red Nose Day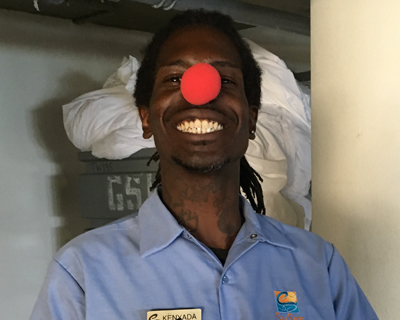 Seaside participated in Red Nose Day in 2015 and we will be participating in it once again by wearing red noses on Thursday, May 26th, 2016.
Red Nose Day is a campaign dedicated to helping children and having fun. Proceeds benefit children and young people in the United States, and some of the poorest communities in the world.
"We are so proud of our employees for wearing their red noses on Red Nose Day.", says Marvis Livingston, manager at SeaSide, "We are excited about our company once again participating on Red Nose Day this year!"
News from the Beach
Myrtle Beach Freedom
Football may not be the first thing that comes to mind when you think of Myrtle Beach. However, that is about to change! Myrtle Beach welcomes its first professional football team this Spring; The Myrtle Beach Freedom!
The football team is apart of the American Indoor Football League and will play their home games at the Myrtle Beach Convention Center.
For those of you who are unfamiliar with indoor football, they play on an eighty-five foot-wide field that is fifty feet long. The field is lined with rubber padded walls that are forty-eight inches high and players are constantly crashing into them to create an extra excitement factor that you do not get with traditional football. Only eight players are on the field a time for each team and the field goal posts are thinner. This indoor football is fast-paced with running clocks and high scoring.
The Myrtle Beach Freedom kicked off their inaugural season on Monday, March 26 with a win over the Savannah Steam. They on their first three games, but then stumbled with three consecutive losses. They look to bounce back against the Atlanta Vultures. Their final three games will be at home so if you're in town be sure to check them out on May 9th against the South Carolina Ravens, May 16th against the Atlanta Vultures, and on May 23rd against the Columbus Lions.
For more information about the Myrtle Beach Freedom or to purchase tickets, please visit
www.MyrtleBeachFreedom.com
.
What's New at Broadway at the Beach?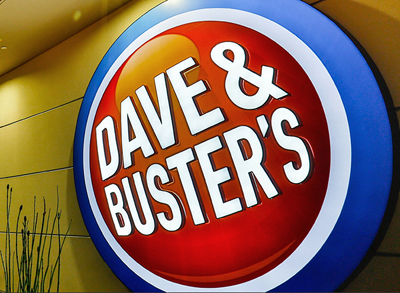 Broadway at the Beach is undergoing some changes in 2016. There are several places that are closing, several that are moving, and there will be several new ones that will be opening this year!
Back in September, Planet Hollywood closed down and the building has since been demolished. Around the same time, MagiQuest also closed its doors. Both Revolutions Night Club and Carlos 'n' Charlies have both recently closed down.
There are several new restaurants, clubs, and shops that are set to open this year. Dave and Buster's have signed a lease with Burroughs and Chapin. No opening date has been announced but we know this will be a wonderful addition to Myrtle Beach. Paula Deen's Family Restaurant will be opening in the building that once housed Carlos 'n' Charlies. American Tap House, a craft beer and American gastropub will be opening this spring. It will feature over 40 local and regional American craft beer and it will offer cuisine that puts a twist on classic southern comfort dishes.
New Shark Wake Park Opens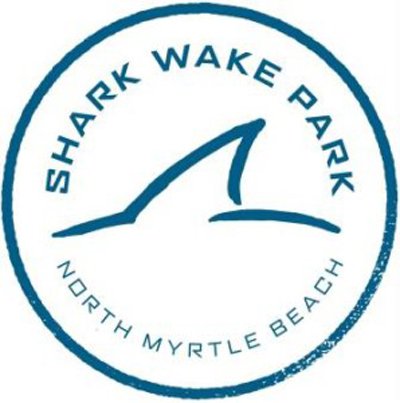 The North Myrtle Beach Park and Sports Complex is boasting a new attraction this spring! Shark Wake park is a cable-style waterskiing park that is owned by Greg Norman, Jr.
How it works is amazingly simple. A cable is connected to a skier's rope and handle tows people over the water while they ride wakeboards or water skis, which eliminates the need for a boat!
The cable system for this park will have six towers and will be longer than 3,200 feet. It can pull eight to nine riders at one time. There will also be a linear cable with controlled speed for beginners as well as jumps and rails for those who are skilled skiers.
The park's main structure will consist of cables suspended in the air from a series of towers surrounding the northern half of the lake. The overhead cable rotates in a counterclockwise motion around the lake. Along the cable are a number of carriers from which ski ropes will attach to and pull a rider or skier around the lake.
Cable skiing feels different than water skiing behind a boat. The higher angle of pull make bigger "air" and sharper turns possible.
For more information please
CLICK HERE
.
From The Golf Desk
With the spring golf season winding down, the fall golf deals are just starting. Here is a little heads up on some of the specials that we will be offering for this fall.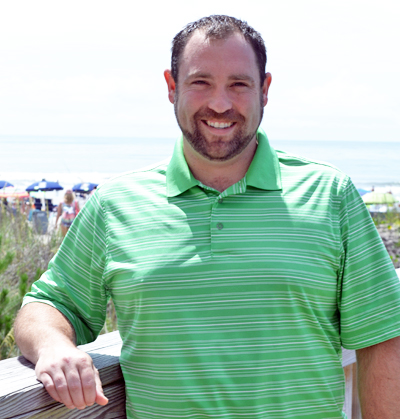 Many courses have not changed their packaging procedures, but several of the best courses have. Excellent courses like Thistle Golf club, Tidewater, Prestwick, and Arrowhead are among the courses that have begun offering significant discounts to those who book early. In the past the discount was only about $10, but now the savings could be up to $40 per round.
Also be on the lookout for great deals on tee times before 8:00 am and after 1:00 pm. This spring we saw deals at courses like Grande Dunes and TPC, where if you played after 1:00pm the discount was about 40% off of the morning rate. We are offering an amazing deal on the Barefoot Courses (Norman, Love, Fazio, and Dye). We are offering a saving of 30%-50%.For more information on these specials just give us a call and ask for Don, Kathy, or Scott.
At this time I want to give a big shout-out to Kathy Philips, our Senior Golf Specialist. For 18 years she has worked with Myrtle Beach Seaside Resorts in our Golf Department. Kathy is by far one of the best Golf Specialist on the Beach. Her level of service and care for her golfers keeps them coming back to her year after year. Here is what one group leader wrote me after their experience with Kathy:
"
Hi Kathy, just wanted to let you know how much I appreciate everything you did for us this year. All of your arrangements were perfect, and my concern for doing this myself for the first time was unnecessary. Thanks again, and we all look forward to next year."
Tom
So to all of the golfers out there, don't wait and call Kathy now! She will make planning your next trip a breeze!
Unit next time try to stay out of the woods!
Guest Comments
"

I loved my weekend stay there. Wonderful room and wonderful housekeeping.

"
Cara Raines Kaiser via Facebook
"

Seaside is truly a jewel. Amenities were great and our stay was wonderful. I did notice that your website doesn't do you justice. The furniture in our condo was updated and the bed linens were decorated in a more modern up to date fashion. Absolutely gorgeous. Your website needs to be updated to reflect how uniquely beautiful your condos really are. Although one elevator was down during our stay it did not put a damper on my family's vacation. Very clean and pristine resort and staff was very helpful. We will be returning!!!

"
Keith Munn, via TripAdvisor
Click here to read more Guest Comments.
Fun in the Sun
Beach Travel Tips
Packing for the beach can be a daunting task. These tips below make it a little easier.
Carry a Chair:, Beach chairs should be light and portable. They should be easy to carry and easy to unfold. Whether your chair sits low down or high, it should be sturdy enough to hold up against a a stiff wind and any sized person. Chairs that have built in pillows, cupholders, or pockets are a bonus.


Bring the Fitted Sheet To The Beach: We've all had the annoyance of trying to keep a beach towel planted firmly on the sand. Instead of wrestling with your towel, use a fitted sheet instead. The corners of the fitted sheet can be propped up with a cooler, shoes, etc. That way, the fitted sheet will not only lie flat in the sand, but it will also have some edges with height that can keep you a little more secure. "


Get To The Beach Early in The Day: If it is going to be a beautiful day, there is nothing wrong with with heading to the shore earlier rather than later. It's not usually crowded, and although the water may seem a bit cooler than it will be at 2:30 p.m., it will still feel refreshing and wonderful. The sun doesn't shine as intensely in the morning, either.
Spring Recipe
-
No-Bake Birthday Cake Cheesecake Bars
6 yellow cupcakes (unfrosted)
2 pkg (8 oz each) cream cheese, softened
1 tablespoon. butter Softened
1/2 cup sugar
1 teaspoon vanilla
1 tub (8 oz) whipped topping, thawed
1/2 multi colored sprinkles, divided
Line 9-inch square pan with foil, with the ends of foil extending over sides. Crumble cupcakes finely into prepared pan. Use moistened fingers to lightly press cupcake crumbs into even layer on bottom of pan.
Beat cream cheese and butter in medium bowl with mixer until creamy. Add sugar and vanilla; mix well. Gently stir in whipped topping and 6 tablespoons of sprinkles; spread over crust. Top with remaining sprinkles.
Refrigerate 4 hours until firm. Use foil handles to lift cheesecake from pan before cutting into bars.