Winter 2017 Vol. 8 Issue 1
Greetings from SeaSide!


The Holidays have come and gone and 2017 has arrived to beautiful weather and sunny skies! Now is the perfect time to plan your getaway to Myrtle Beach before the crowds arrive. For rates and reservations, please visit www.SeaSideMB.com or call 1-877-647-6438.
News from SeaSide


Seaside's New Faces
We were very excited to welcome two new managers to our housekeeping team in 2016!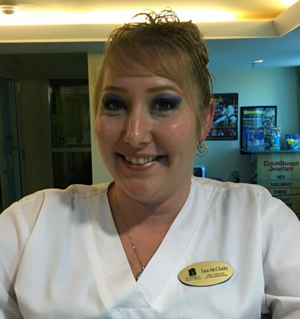 Tara McClusky joined Seaside as our Assistant Director of Housekeeping and Samuel Peterson as Housekeeping Supervisor. They both bring years of experience in housekeeping and have already made a difference around the resort.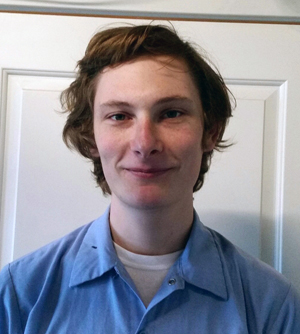 Tara and Samuel both believe in giving 100% in what they do and seeing the guests happy makes their job worth it. They are both very hands on and believe guest satisfaction is a must.

We are positive Tara and Samuel's efforts will lead to an improvement in the overall quality of work done by our housekeeping department!
A New Look for the New Year
Our homeowners are constantly making upgrades and improvements to their units. This past year, many of our rooms were upgraded with new sofas, chairs, and carpet. We are sure you will also notice the new chandeliers our owners have installed.

"We love the modern look the upgrades add to our units and are sure our guests will too next time they visit us at their "Vacation Home"!" said Marvis Livingston, General Manager.
Star Agent of 2016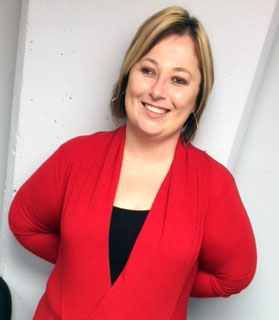 Meet our Star Revenator of 2016, Heather Cook!
Heather has been part of our Reservations team for almost two years and has been a great asset to our company. Heather was our Star Agent of the Month 3 times throughout 2016. Most of her success is due to her stellar customer service skills! Management often receives feedback from guests who want to share their positive booking experience with Heather.
Heather's hard work and dedication has paid off as she is transitioning into a new role within our Internet Services Department. Congratulations Heather! We are certain 2017 will be another successful year for you!
News from the Beach
The Track Myrtle Beach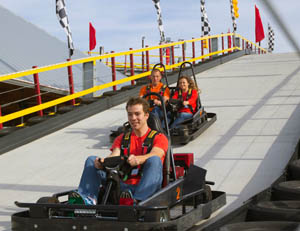 Making it's debut to the Myrtle Beach area is the Track Recreation Center, promising one-stop action-packed fun for the entire family.
The Track features two multi-level elevated go-kart tracks, the first and only of their kind in Myrtle Beach! The multi-level track gives drivers a hybrid go-kart roller coaster experience. At the center of The Track is a nearly 6,000 foot air conditioned, indoor arcade with something for every age!
The Track's signature track, Wild Woody, takes drivers up three levels and then circles back down three levels for the ultimate thrill! Younger drivers can enjoy a day of driving on the Rookie Karts and Kiddie Karts.
For more information about The Track Family Recreation Center, please
Click Here
.
29th Annual St. Patrick's Day Festival and Parade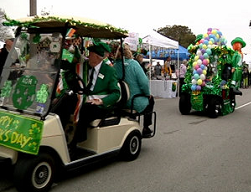 If you are planning to visit the area this March, be sure to plan time to attend the St. Patrick's Day Festival and Parade.
The 29th annual St. Patricks Day Festival and Parade will be held on Main Street in North Myrtle Beach on Saturday, March 11th. The festival kicks off with a parade at 9:00AM, followed by live music and a children's area with rides and amusements from 11:00am until 4:00am.
Approximately 150 vendors will be displaying their crafts, products, and serving up a variety of traditional Irish fare and desserts.
From The Golf Desk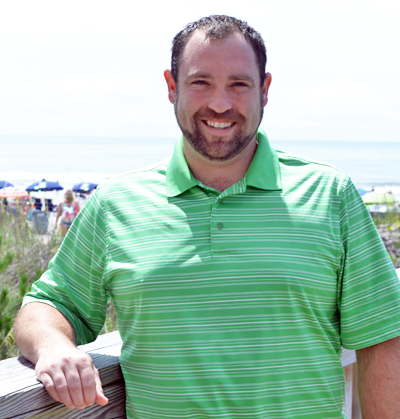 First of all, I would like to take the opportunity to thank everyone for a remarkable year in 2016. I hope you and your families had a wonderful Holiday Season.
Looking forward in 2017, the Myrtle Beach Golf industry is offering some great deals. By popular demand, we are continuing to offer gift card packages where you receive either a $100, $150, or $200 gift card valid at the courses for food, beverage, merchandise, and same-day replay when you play 4 to 6 rounds at select courses. So far this year, the hottest package has been the Elite Package (Thistle, Tidewater, Prestwick, and Arrowhead) where you can save up to $50 per round for booking early and playing 3 rounds or more. The earlier you book the more you save! With the Elite Package, you also receive a Free 9 Hole Replay valid on the day of play. The Stadium Package has also been in high demand this year. Choose 3 or more rounds from Tidewater, Blackmoor, Sea Trail Jones, Sea Trail Byrd, Sea Trail Jones, and Crown Park and you will receive a hot dog, chips, snack, and a drink on each day of play at the courses. For more information, give us a call or email
Golf@SeaSidemb.com
.
Until next time, go play some great golf!
Scott Thrailkill,
Director of Golf - SeaSide, Myrtle Beach SeaSide Resorts, MyrtleBeachGolf.net, and TeeUpMyrtleBeach.com.

Guest Comments
"

This is a family oriented place to stay. All of the resort staff are very friendly and accommodating. It's not too far from shopping, activities, and places to eat. There is life guard service and umbrella/chair rental service available in front of the resort on the beach.

"
NCLakeLady via. Tripadvisor
"

I stayed here during a family retreat with about 150 others and we all were totally satisfied.

"
Audrey C.,via Facebook
Click here to read more Guest Comments.
Fun in the Sun
Beach Travel Tips
Packing for the beach can be a daunting task. These tips below make it a little easier.
Bring Along the Right Type of Sunscreen:You know enough by now to bring along sunscreen for your beach vacation, but is it the right type for your skin? In general, most experts recommend nothing less than SPF 30. Remember that it's not enough just to bring it – you have to use it, too. Plan to lotion up or spray it on every hour or so. You might need to do it more often if you're going to be hanging out in the water or if you're fair-skinned.


Don't Swim out too Far: Even strong swimmers can get mixed up if they're swimming in strong tides. Rather than trying to be a hero or looking cool, stay closer to the shore. It's ultimately the safest way to swim in the ocean.


Make Your Own Beach Blanket: If you have an older sheet or blanket, fold over the corners and sew them into pockets. You'll have plenty of places to store your stuff, and you'll also have a way to anchor the blanket to the sand.
Winter Recipe
-
Honey and Rosemary Sweet Potatoes
2 tablespoons olive oil
1/4 cup honey
2 tablespoons chopped fresh rosemary
1 teaspoon salt
1 teaspoon freshly ground black pepper
3 large sweet potatoes, peeled and cut in 1-inch cubes
Directions:
Preheat oven to 350 degrees F.
Line a baking sheet with foil or parchment paper.
Mix the olive oil, honey, rosemary, salt, and black pepper together in a large bowl, and stir the sweet potato cubes in the mixture to coat.
Remove sweet potato cubes with a slotted spoon, and arrange in a single layer on the prepared baking sheet.
Bake in the preheated oven until tender, about 45 minutes.
Turn oven heat up to 450 degrees F and bake until browned, another 15 minutes.
SeaSide
2301 South Ocean Blvd., North Myrtle Beach, SC 29582
Call to Book: 1.877.647.6438