Spring 2017 Vol. 8 Issue 2
Greetings from SeaSide!


Spring is finally here and the weather couldn't be any more perfect. Summer is quickly approaching, but there is still time to plan your getaway to Seaside before the crowds arrive. For rates and reservations, please visit www.SeaSideMB.com or call 1-877-647-6438.


News from SeaSide
Easter at Seaside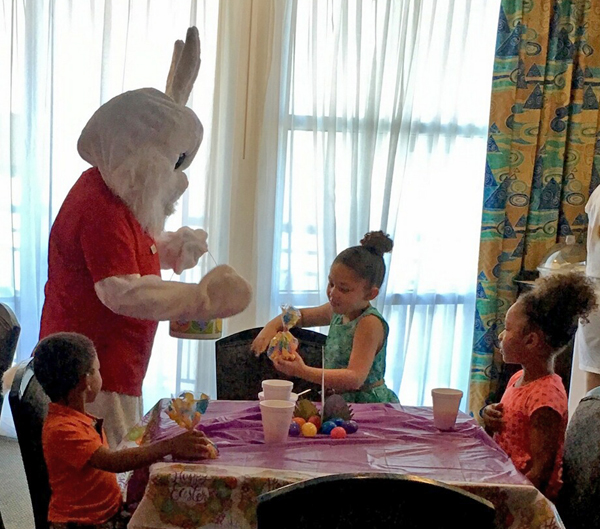 Easter weekend at Seaside was a fun time for kids of all ages. The weekend kicked off with our annual coloring contest and jelly bean count and the fun continued over the weekend.

Hoppy the Easter Bunny surprised the kids with ice cream on the pool deck and joined in for breakfast on Easter morning.

"Everyone had a wonderful time taking part in all of the fun contests and activities! We are already looking forward to Hoppy's return next Easter." said Marvis Livingston, Assistant General Manager at Seaside.



Delicious New Breakfast Additions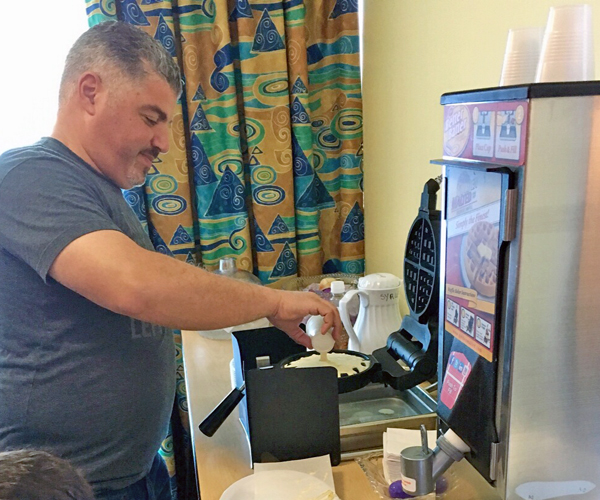 Next time you visit Seaside, be sure to check out the exciting new additions in our breakfast room.

We have added a Waffle Machine so you can now enjoy a hot and freshly made Belgian waffle in less than 3 minutes! "The new Waffle Machine has been a hit with our guests." said Marvis Livingston, Assistant General Manager.

Additional continental breakfast items include fresh fruit, yogurt, cereals, grits and oatmeal, bagels, assorted pastries, and sausage biscuits. Be sure to include continental breakfast with your next stay so you can check out the tasty new options.
Seaside Kid's Club - NEW for 2017!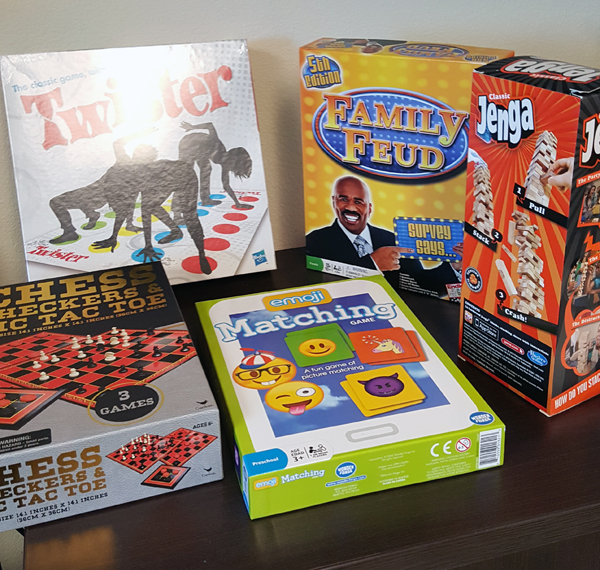 We are delighted to announce the launch of our new Seaside Kid's Club children's activities program!
Our Kid's Club activities coordinators have plenty of fun activities planned for the little ones, including volleyball, corn hole, arts & crafts, hula hoop contests, and board games.
Kid's Club is scheduled to launch in early June and run through the summer.
News from the Beach
Dave & Busters to open in June
Dave & Busters is set to open their first Myrtle Beach location on June 5th and locals and vacationers alike couldn't be more excited!
Dave & Buster's Myrtle Beach
is the newest addition to Broadway at the Beach and will feature two floors of arcade games and dining in a 40,000 square foot building. Featured games range from classics such as Pacman and Skee-Ball to new favorites like Candy Crush Saga. Take a break between games to enjoy a meal at the full-service restaurant located inside.
TIGERS Myrtle Beach Safari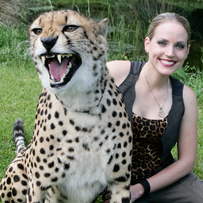 Are you in for a wild time during your stay here in Myrtle Beach? No, it's not what you're thinking...
A wildly unforgettable experience is waiting to be discovered at TIGERS Myrtle Beach Safari, a local hidden gem that is home to over 130 wild animals, including 60 tigers!
TIGERS offers a fully interactive, hands-on Wild Encounters Tour on their 50-acre wildlife preserve. You'll be able to cuddle up to tiger cubs, pet wolf pups, witness adult tigers running at full speed, and feed Bubbles, the African elephant.
Start planning your
TIGERS Wild Encounters Tour
today!
From The Golf Desk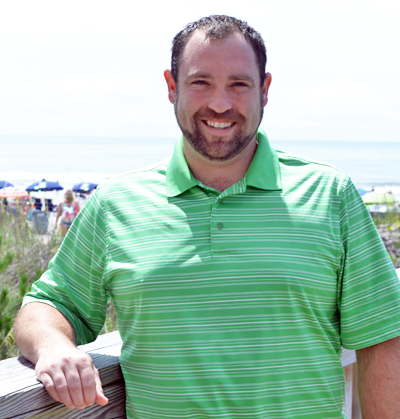 This winter may have been the mildest I have seen in the 12 years I have been at the Beach! We had fantastic weather and great golf course conditions.
As summer approaches and the families start to arrive, we would like to introduce our Kids Play Free Program. We all know vacationing can get expensive with all the attractions, dinners, and shows. This offer will bring you family fun on the greens at a savings of half the price. We have partnered with over 50 area golf courses to bring you this exciting new program. One junior (16 and under) plays FREE per each paid adult. Even better, the courses are offering discounted rates on the adult price. Nearly 25 to 30 courses will allow you to tee off any time of the day, however some courses do require play after 12:00PM. For more information, give us a call or email
Golf@mbseasideresorts.com
.
Looking to book a tee time after you arrive for your vacation? You will want to check out our partner site
48HourTeeTimes.com
to find the best rates on your last minute tee times.
Until next time, go enjoy the beautiful weather and keep it in the fairway!
Scott Thrailkill,
Director of Golf - SeaSide, Myrtle Beach SeaSide Resorts, MyrtleBeachGolf.net, and TeeUpMyrtleBeach.com.

Guest Comments
"

We travel to Myrtle Beach every summer and try a different hotel every year. We might not have to try a different one now that we have experienced Seaside! The resort was absolutely wonderful. The room was clean and updated. The oceanfront view worth every penny! The service was great. The hotel staff was very helpful and friendly. The parking garage is a tight fit but we got use to it after a few days. Will we return??? YES!

"
-
Ferroxx, Chapin SC
"

Always a pleasant stay at the Seaside.

"
-
Joseph W, Temple PA
Read more Guest Comments
Fun in the Sun
Beach Travel Tips
Packing for the beach can be a daunting task. These tips below make it a little easier.
Bring along lots of water: Staying hydrated at the beach is an absolute must, so be sure to bring along lots of bottled water. If you don't have a cooler or don't plan on bringing one, store some of the water bottles in the freezer for a while. They'll stay nice and cold longer throughout the time you're at the beach.


Remember to take some pictures:You'll probably have very little time wondering what to do at the beach, but don't forget to stop every now and then and take some pics. Those images will help bring back the fond days you spent at the shore, especially when you're back at home.
Spring Recipe
Mango-Strawberry Salsa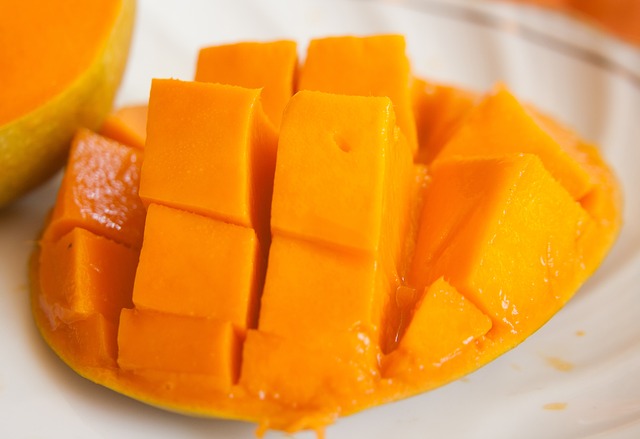 2 tablespoons balsamic vinegar
2/3 cup orange juice
1/4 cup lemon juice
2 tablespoons lime juice
2 diced fresh mango
2 pints strawberries, diced
Directions:
Stir together the balsamic vinegar, orange juice, lemon juice, and lime juice in a large bowl.
Gently fold in the mango and strawberries until blended.
Allow the mixture to rest at least 20 minutes before serving.
SeaSide
2301 South Ocean Blvd., North Myrtle Beach, SC 29582
Call to Book: 1.877.647.6438