Top Five Animal Attractions in Myrtle Beach
Are you looking for an unforgettable experience in Myrtle Beach? These five animal attractions will leave you in awe. From sharks, to 'zeedonks', to a huge alligator named Utan, Myrtle Beach has something to tickle your wild side. You can even feed a baby tiger! These attractions will surely make your trip to Myrtle Beach a vacation to remember.
5.Brookgreen Garden's Low Country Zoo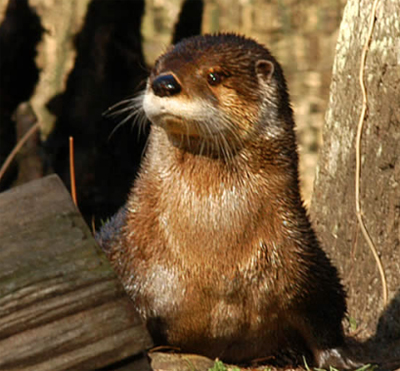 Brookgreen Gardens is best known for its beautiful landscape and sculptures. However, did you know that they also have a Low Country Zoo? This zoo features many species that are native to South Carolina.
The Zoo also includes historically significant species that were once found on the property when it was a functioning rice plantation. These historical breeds include Red Devon Cows, Tunis Sheep, and Marsh Tacky Horses.
In the Cypress Aviary Section, you can view birds such as Black Crowned Night Herons, Egrets, Great Blue Herons, and Hooded Mergansers.
The Zoo also contains baby alligators! Other creatures that are found include red foxes, bald eagles, hawks, owls, white-tailed deer, spanish goats, and wild turkeys. Brookgreen Gardens Low Country Zoo gives animals that have been orphaned injured, diseased, or captive born a place to live because these types of animals could not survive in the wild and must live in captivity.
Admission to the Low Country Zoo is included with regular garden admission and is good for seven days. For more information, please
Click Here
.
4. Waccatee Zoo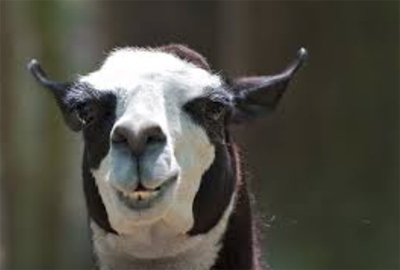 Waccatee Zoo is a well-kept secret in the Myrtle Beach area. This zoo was started over twenty years ago as a private collection of exotic and domestic animals. It has become a delightful and relaxing escape for the entire family. Along winding trails and beneath shady trees, you'll find thousands of animals. It is a natural wildlife sanctuary and breeding ground for many migratory birds. Herds of Buffalo and Zebra Roam the grassland, while big cats like the leopard, lion, cougar, and tiger eye you up close. The zoo is also home to Chico the Chimpanzee, who loves to watch his very own TV! Waccatee Zoo contains over one hundred species that are all treated like family. They receive no state or federal government funding just lots of TLC.
Waccatee Zoo is located is located where the Waccamaw River, Intracoastal Waterway, and Socastee Creek meet.
Click Here
for more information about Waccatee Zoo.
3. Alligator Adventure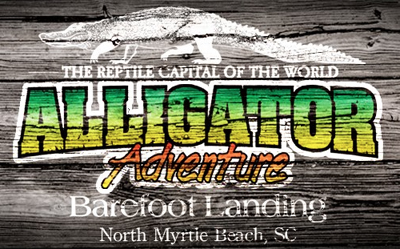 Get up close and personal with some dangerous and beautiful animals at Alligator Adventure. This fifteen-acre park is located adjacent to Barefoot Landing in North Myrtle Beach. Alligator Adventure features hundreds of species of reptiles as well as other exotic animals including birds, cats, and lower primates.
You can easily tell by the park's name that alligators are the main attraction and they have hundreds on site. Visitors can enjoy feeding shows as handlers coax these prehistoric beasts out of the water and on to dry land to claim their chicken dinner. Their collection of alligators and crocodiles are a sight to see in their natural environment. On sunny days they can be seen sunbathing on the shore of the natural lake that urn s through the park's property. Ten-footers, 15-footers, and even a 20 foot Crocodile named Utan roam the grounds and waters as if they are in the wild.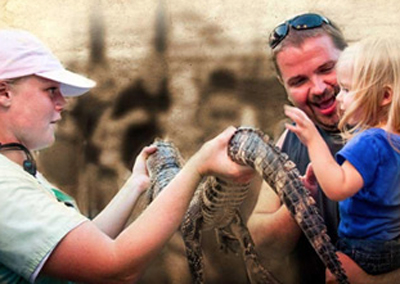 Alligator Adventure is also famous for a rare collection of other reptiles, including the Snake House that houses deadly venomous snakes from around the world and species that are native to the Carolinas. This self-proclaimed reptile capital of the world feature frightening long pythons and boas as well as various species of vipers.
Ironically, the highlight of the park for many visitors isn't the alligators or other reptiles, but the popular mammals that call this park home. A pair of Siamese tiger siblings roam their exhibits to thrill onlookers. The exotic bird exhibit is provides the most colorful display on site. For more information about Alligator Adventure, please
Click Here
2. Ripley's Aquarium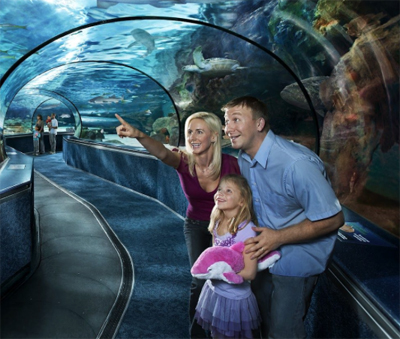 Ripley's Aquarium is an 85,000 square foot multilevel collection of wonders of the sea. From the large tanks to the small tanks, their exhibits are interactive, educational, and fun for the whole family. In additional to their year-round sea life exhibits, they have season and traveling exhibits so that each time you visit you can experience something new.
Start your adventure when you enter at the Entrance Tank, which is the perfect spot for a photo-op. Move down the sloped ramp to se the tropical Rio Amazon Exhibit that is full of piranhas, the giant Arapaima fish, poison dart frogs, and more. Next checkout the Discovery Center, a shallow pool with touch friendly horseshoe crabs, sea urchins, and starfish.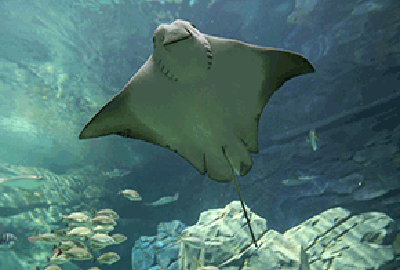 Take the glide-path through the largest and most popular exhibits at Ripley's, The Dangerous Reef. As you step on the path, you will ride through the tunnel, where large sharks, sea turtles, eels, and fish swim above and beside you. Don't be scared, there are 4.5 inches of acrylic glass between you and the marine animals. Stand in awe of the wonders of Rainbow Rock, a coral reef teeming with colorful tropical fish. At Ray Bay, you can watch over 100 rays being fed and interacting with the divers during several daily shows.
This summer, Ripley's had a new exhibit called Planet Jellies. This exhibit features ten new interactive displays and tanks. Visitors will be treated to one of the largest jellyfish exhibitions in the world. Aquarium visitors will learn about the life cycle of the jellyfish and about the conservation efforts to protect them. For more information about Ripley's Aquarium, please visit
RipleysAqarium.com/MyrtleBeach
.
1. T.I.G.E.R.S. Preservation Station
An encounter with wild animals in Myrtle Beach is more likely than you might think and were not talking about the encounters that take place in the Atlantic Ocean.

Despite all of the neon-lit attractions and modern development of the area, a back-to-nature experience with tigers, leopards, chimpanzees, orangutans, wolves, and other endangered species are closer than one might think at The Institute for Greatly Endangered Species, or T.I.G.E.R.S. for short. T.I.G.E.R.S. is a local wildlife group that is dedicated to the conservation and preservation of these beautiful animals.
They have two facilities in the area where visitors can get up close and personal with rare and endangered species.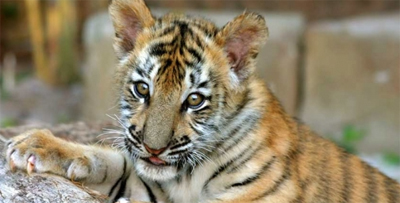 The T.I.G.E.R.S. Preservation Station at Barefoot Landing in North Myrtle Beach is a free exhibit featuring live tiger cubs. The larger facility, T.I.G.E.R.S. Wild Encounters, is located about 17 miles south of the Barefoot Landing Facility. This preserve features a large collection of animals with lots of room to roam. Trained handlers bring the animals to the free display area where visitors can pet, feed, and take photos with some of the tamer species on hand.
T.I.G.E.R.S.
Preserve is one of the few breeding facilities in North America and often has young cubs on sites. The facility also breeds the rare Liger (half lion and half tiger). Guests can hold a tiger cup in their arms and feed it from a baby bottle or watch as handlers run larger animals through their paces. Many of the animals from T.I.G.E.R.S. have been featured in Hollywood movies, such as the
Ace Ventura
series and they are trained on site.
Tours are available on Tuesdays, Thursdays and Saturdays beginning at 10:00 am. Children must be at least 6 years old to tour. For more information about T.I.G.E.R.S., please visit
MyrtleBeachSafari.com
.


Duplin Winery
Duplin Winery based out of Rose Hill, North Carolina has just opened up a brand new Winery adjacent to Barefoot Landing here in North Myrtle Beach.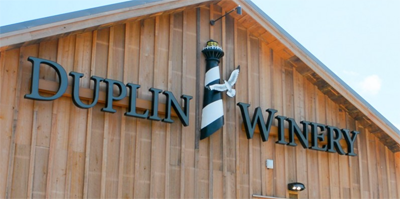 The winery will offer guests a place to go and enjoy wine tastings, as well as acoustic music in their courtyard. They will have a number of events throughout the year as well as classes and grape stomps to keep everyone entertained and having fun.
The Winery will be open Monday-Saturday from 11am - 9pm. For more information about Duplin Winery, please visit
DuplinWinery.com
.



Carolina Country Music Festival
The Carolina Country music Festival, which was held in downtown Myrtle Beach from June 5-7, 2015, was one of the biggest music festivals events in Myrtle Beach History.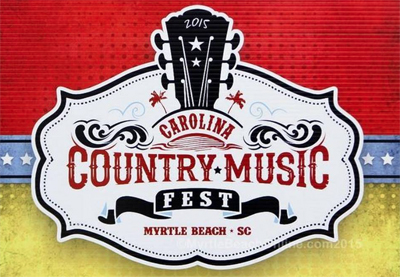 The festival was a three-day event that featured some of the biggest names in country music performing live in an oceanfront setting.

Headline acts included award-winning acts such as Rascal Flatts, Eric Church, and Lady Antebellum.

Other acts such as Big & Rich, Hunter Hayes, Colt Ford, Cole Swindell, David Nail, Kellie Pickler, Rodney Atkins, Corey Smith, Brooke Eden, The Georgia Satellites, and The Davisson Brothers Band, as well as a great slate of regional and local opening acts. The festival was a huge success and will return in 2016.

From The Golf Desk
Fall Golf is already up to a strong start this year. Many of the courses for 2015 have developed a new pricing system that guarantee the best rates to those who book early.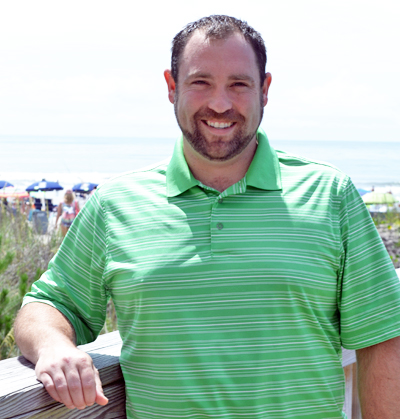 Witch, Wizard, and Man O'War are all being very aggressive when it comes to their rates. Some courses also throw in lunch, 2 beers, and allow personal coolers.

At the moment, golfers are saving as much as $20 per person. These rates are great, but it is important to note that the rates will increase as you get closer to the date of play. Other courses that offer this type of rate plan are Glen Dornoch, Possom Trot, Shaftsbury Glen, Heather Glen, and Thistle.

Some courses are awarding groups that play in the early morning or late afternoon. If you want to play great courses for even better deals, then take stock of this information. For the best rates on golf and on accommodations, plan your trip during the week. Staying Sunday through Thursday will allow you to receive the best deals. Have A great Summer and I look forward to seeing you in the fall. For more information or to book any of these packages, please call 1-800-682-5699 ext. 5522



Department Spotlight
Reservations
Our featured department for Summer 2015 is Reservations. Reservations is full of hardworking individuals who love what they do.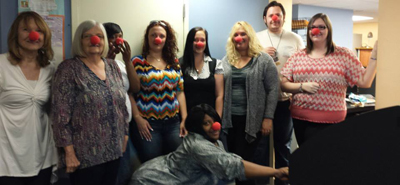 If you have called one of our toll-free numbers, chances are you have spoken to one of our awesome Reservations Team-members.
The department is like one big family and they always enjoy celebrating special events. Whether it is birthdays, Christmas, Thanksgiving, or even a baby shower, a potluck will be in order. These potlucks aren't something to miss because there are a lot of good cooks up there. They even celebrated Red Nose day back in May!
Reservations has one of the highest office morales that you would find. Contests, raffles, and special certificates all do their part to keep it up. They even have a large prize wheel that features items like pizza, extra breaks, make your own schedule, and even a free spin. Agents must reach specific goals to be eligible for a spin. They also crown a "star agent" each month. This
special agent is presented a certificate recognizing them for their accomplishments.
Many of these agents will tell you that the best part about their job is being able to help guests plan their dream Myrtle Beach vacation and save some dollars while doing it! The next time you are ready to book your vacation, try calling us. We guarantee that a friendly voice will be on the other end.
Guest Comments
"We had a wonderful stay! The staff was friendly and helpful, the room was a complete surprise. It was beautifully appointed, spacious and clean. We had a one bedroom room. The bedroom had two double beds, a small TV with a DVD player, a nice closet and chest of drawers. The bathroom was so spacious and there was a wonderful jetted tub! The kitchen was fully equipped with dishes, utensils, glasses and pots and pans. There was a dining table, very nice TV with DVD in the living room. There was a heavenly couch and chair as well as a hideaway extra bed in the living room. The breakfast was great! You also get a free movie every day of your from the Kiosk in the lobby. The selection was vast and the completely up to date. There are two pools and jacuzzis (one inside and outside) as well as a lazy river. The access to the beach was great. We will definitely be back again! I would highly recommend the Seaside"
SBerryMom. (Pamplico, SC) via TripAdvisor
Click here to read more Guest Comments.
Fun in the Sun
Myrtle Beach Fun Facts
Myrtle Beach is a fascinating place with a rich history. Here are a few interesting Facts about it!
Did you know that the Grand Strand's earliest Innkeeper may have been William Gause, who operated a tavern for travelers along the old King's Highway, beginning around 1740? One of his overnight guests was George Washington, who toured the coast in 1791 while he was president.


Did you know that the first road between Conway and Myrtle Beach was completed in 1914. It ran through Socastee and was made of sand. Known today as Highway 15 and Broad Street, the road was paved for the first time with rock and asphalt in 1929.


Did you know that we have several endangered or threatened animal species along the Grand Strand? Endangered bird species of the area include the Ipswich sparrow, least tern, and Wilson's Plover. The loggerhead turtle is considered a threatened species, while the eastern brown pelican and eastern glass lizard are listed as species of special concern. All of these animals nest or winter in our sand dunes and beach grasses, which is another reason why it is illegal for anyone to disturb or damage the dunes or sea grass.
Monthly Recipe
-
Shrimp and Pasta Shell Salad
Dressing:
1 1/4 cups mayonnaise, or more if needed.
2 teaspoons Dijon Mustard
2 teaspoons ketchup
1/4 teaspoon Worcestershire sauce
1 teaspoon salt, or to taste
1 pinch cayenne pepper, or to taste
1 lemon, juiced
1/3 Cup chopped fresh dill


Salad:
1 (12 oz) package of small pasta shells
1 pound cooked, peeled, and deveined small shrimp, cut in half.
1/2 cup finely diced red bell pepper
3/4 cup diced celery
Salt and ground black pepper to taste
1 pinch paprika, for garnish
3 sprigs of fresh dill, or as desired
Whisk 1 1/4 cup mayonnaise, Dijon mustard, ketchup, Worcestershire sauce, salt, and cayenne pepper together in a bowl. Add lemon juice and 1/3 cup chopped dill.
Bring a pot of well-salted water to a boil and stir in pasta shells; cook until tender, 8 to 10 minutes. Drain and rinse with cold water to cool pasta slightly; drain again. Transfer to a large bowl.
Toss shrimp with pasta; add red bell pepper, celery, and dressing to pasta and shrimp. Mix thoroughly to coat and fill shells with dressing. Cover bowl with plastic wrap and refrigerate until chilled, 2 to 3 hours.