Fall 2017 Vol. 8 Issue 4
Greetings from SeaSide!


Fall has arrived and the high heat and humidity of summer has given way to milder days with pleasant mornings and clear nights. The rates are low, the beaches are less crowded, and there are plenty of fall festivals and events to keep you entertained. It's not too late to plan your fall getaway! For rates and reservations, check our rates online or call our vacation planners at 1-877-647-6438.


News from SeaSide
Welcome Back, Snowbirds!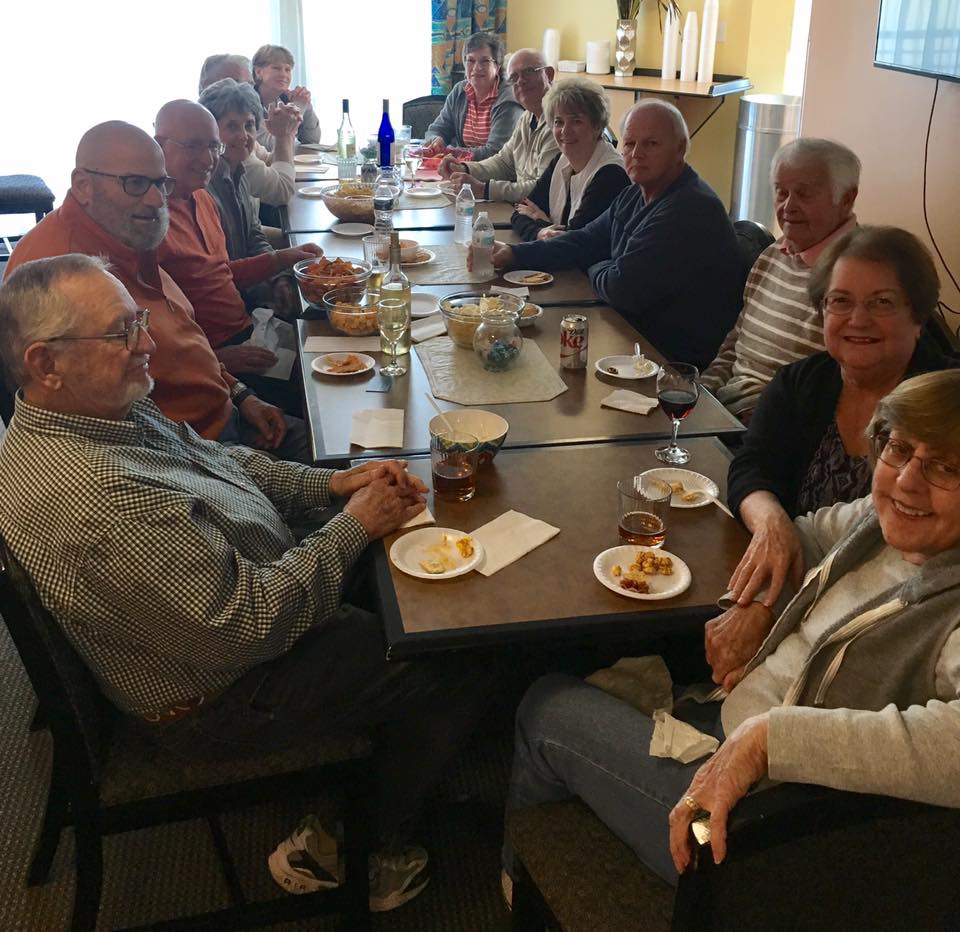 Every winter we are visited by our beloved "snowbirds" from the northern regions of the United States and Canada. They make the yearly trek south to escape the cold harsh northern winters.

We have a lot of fun hosting activities for our snowbirds during their stay. Favorite activities include our Monday social hours and Thursday potlucks. A welcome new addition includes our Seaside Book Club, a lending library of donated books for our guests to read during their stay.

We view the snowbirds as part of our Seaside family and are happy to see many familiar faces return year after year. We look forward to welcoming our snowbirds "home" over the next several months.


Employee Spotlight: Sherry Pittman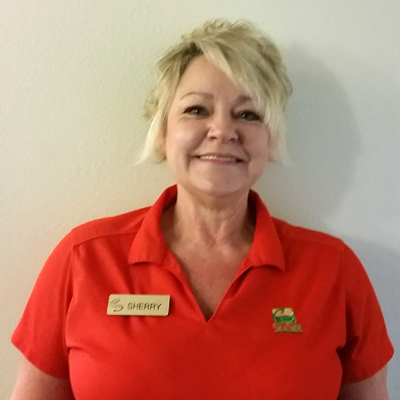 We would like to recognize an employee who has consistently gone above and beyond this year!
Sherry Pittman, Housekeeping Supervisor, has done an awesome job with staff training and keeping everything organized and running smoothly in the housekeeping department. Sherry has lived in the Myrtle Beach area for just over a year and enjoys spending her free time relaxing on the beach. Sherry is a great asset to the Seaside Team.
Be sure to say "hello" if you see Sherry during your next visit to Seaside!
Out of the Darkness Community Walk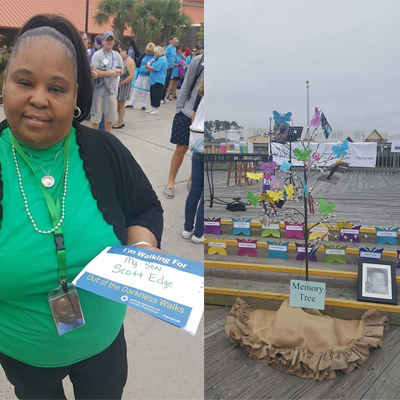 Marvis Livingston, General Manager, participated in the annual Myrtle Beach Out of the Darkness Community Walk at Broadway at the Beach on October 14th. The event is held every year to bring awareness and raise money for the American Foundation for Suicide Prevention, a leader in the fight against suicide.
Marvis lost her son Scott to suicide in May 2015. Scott was in the military for 4 years with the US army and had a passion for music, performing as a DJ under the stage name DJ Real. Marvis' goal is to raise $500 for the American Foundation for Suicide Prevention by December 2017.
Donations made in memory of Scott
will help bring the AFSP one step closer to their goal to reduce the suicide rate by 20% by 2025.
New HIP Program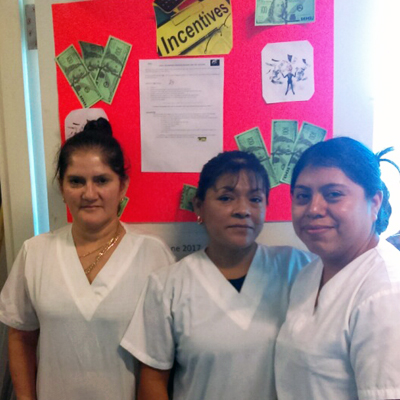 Our amazing housekeeping team works hard every day to ensure our guest rooms are to the highest standard of cleanliness. Our Management Team has created a weekly Housekeeping Incentive Program to recognize and reward team members for their hard work and dedication. Each week, the team members who have met their goals are rewarded. At the end of the month, these same staff members have a chance to win a cash prize.
Congratulations to Margarita Rodriguez (June), Celsa Romera (July), Juan Juarez (August), and Ruth Ariza (September)! Please join us in congratulating all of our HIP winners and those who work hard every day at Seaside to make our guests stays extra special.
News from the Beach
The Great Christmas Light Show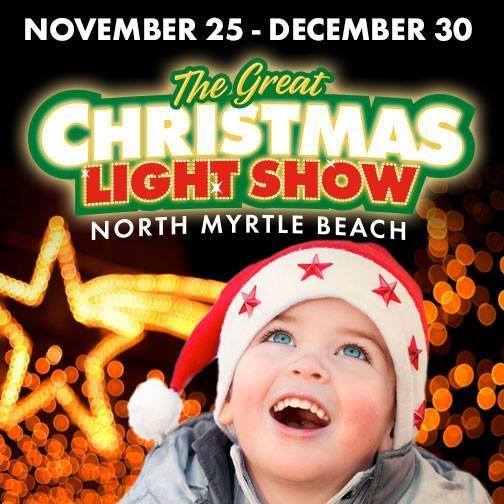 The Great Christmas Light Show is scheduled to return to North Myrtle Beach for the 2017 holiday season!
Hosted at the North Myrtle Beach Park & Sports Complex, this popular holiday attraction includes a 1.5 mile drive-through light show featuring over 2 million lights and larger than life displays. After driving through the light show, visitors are able to park and visit Santa's Village for festive treats and even more holiday fun, including the Santa Express Train Ride and a lighted walking trail.
For more information, visit
www.NMBchristmas.com
.
From The Golf Desk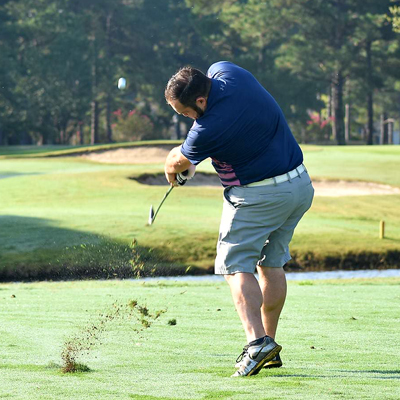 Myrtle Beach Seaside Resorts has some very exciting news for our golf group leaders. We are adding additional value to our stay and play packages on top of our existing benefits for group leaders.
12 or more stay & play golfers: The group leader receives a portion of their room complimentary
20 or more stay & play golfers: The group leader receives one complimentary package per 20 players (includes room, breakfast, golf and carts)
These great perks are available on each day that you have the required number of players.
Now for the best news yet! When you have 8 or more golfers you will be automatically enrolled into our new Tee Off Rewards program! This is the first golf rewards program in Myrtle Beach that actually pays you back just for playing. Group leaders will receive a $1 credit per paid round. These credits can be used for future stays and future rounds. You will be able to use the credits any time of year whether you are returning with your group or fitting in a relaxing beach vacation. The credits become valid 48 hours after check-out of your last stay and are good for 2 years. For more information on Tee Off Rewards, please visit
www.seasidemb.com/golf/tee-off-rewards
As for the courses, Arcadian Shores has now re-opened with new greens and a brand new clubhouse. The reviews are amazing so far. One of my fellow golf directors said Arcadian was "perfect". The Legends group just keeps on adding value as well. This winter you can book 3, 4, or 5 rounds at the Legends Courses including the Heathland, Moorland, Parkland, Heritage, and Oyster Bay courses and receive breakfast, lunch, 2 beers, and a gift card to be used at the courses valued from $30 - $50. Last but not least, Sea Trail is improving under the leadership of Jamie Roderick. Sea Trail Jones has climbed it's way to the top again! Sea Trail has also added breakfast, lunch, and 2 drinks to all of their rounds!

Happy Holidays and we hope to see you soon!
Scott Thrailkill,
Director of Golf - Grande Shores, Myrtle Beach SeaSide Resorts, MyrtleBeachGolf.net, and TeeUpMyrtleBeach.com.
Guest Comments
"

Loved everything about our week stay!!! Our place was awesome, the staff was great, the view was AMAZING!!! Close beach access was nice and didn't have to drive too far to go to the store. Very kid friendly, my kids even had a great time. Definitely'd love to revisit in the future.

"
-
Jess, 8/28/17
"

I have stayed at Seaside with golf groups in the winter and decided to stay there with family in June. We had 3 couples in a 3 bedroom corner room. Worked out great. Plenty of room in the family room area. Seaside is right on the beach. Loved waking up to the sound of crashing waves. Beach was not crowded. Sherry at the front desk was very friendly and helpful.

"
-
Brian G., 6/21/17
Read more Guest Comments
Fun in the Sun
Beach Travel Tips
There is never a lack of fun things to see and do in the Myrtle Beach area. Below are some tips to help you have the best Myrtle Beach vacation possible!
Check out at least one sunrise: One of the best parts about being on vacation is not waking up by an alarm clock. However, make sure to set an alarm at least once during your trip so you can get up early to see the sunrise over the ocean. It will surely be a sight you won't forgot. Early morning is also the perfect time to look for shells or take a peaceful stroll down the beach before the crowds arrive for the day.


Visit in the Off-Season:The Grand Strand area was originally developed as a Summer Resort area. However, the fall and spring are considered the shoulder seasons and may actually be the best time of the year to travel. Warm temperatures still allow for beach activities, but the high heat and humidity drops w
Fall Recipe
Caramelized Spicy Pumpkin SeedsIngredients
2 cups raw pumpkin seeds, washed and dried
cooking spray
5 tablespoons white sugar
1/4 teaspoon cumin
1/4 teaspoon ground cinnamon
1/4 teaspoon ground ginger
1 pinch cayenne pepper
2 teaspoons salt, or to taste
1 tablespoon olive oil
Directions:
Preheat oven to 300 degrees F. Line a baking sheet with parchment paper.
In a large bowl, stir together 3 tablespoons of sugar, and the cumin, cinnamon, ginger, and cayenne pepper. Set aside.
Place the pumpkin seeds on the prepared baking sheet, spray with cooking spray, and sprinkle with salt to taste. Bake the seeds in the preheated oven until lightly golden, 20 to 25 minutes.
Heat the oil in a large nonstick skillet over medium heat. Stir in the toasted pumpkin seeds along with 2 tablespoons of sugar. Cook and stir the seeds until the sugar forms a coating on the seeds, 2 to 3 minutes. Stir the caramelized seeds into the bowl of sugar-spice mixture, toss to coast, and let cool.
SeaSide
2301 South Ocean Blvd., North Myrtle Beach, SC 29582
Call to Book: 1.877.647.6438