Fall 2015 Vol. 6 Issue 4
Greetings from SeaSide!
Now that we have moved past Labor Day, we are enjoying lighter traffic along the Grand Strand and more availability in our Golf Tee Times. There is ample warm weather to go around. If you have been postponing your 2015 Summer Vacation, now is the time to look at your calendar to select the perfect time to come. With no frost date in sight and sunset around 7:00 pm, you still have weeks and weeks to enjoy balmy days and relaxing nights at the beach. In the fall, with relatively low humidity and milder temperatures, you will find that your stamina runs longer than in the height of summer when heat and humidity both run high. Be sure to take advantage of this amazing weather and catch a show and then maybe even visit Broadway at The Beach
or Barefoot Landing where an evening stroll and some ice-cream are always good options. For rates and reservations, please visit
www.SeaSideMB.com
or call 1-877-647-6438.
News from SeaSide
Flooding Update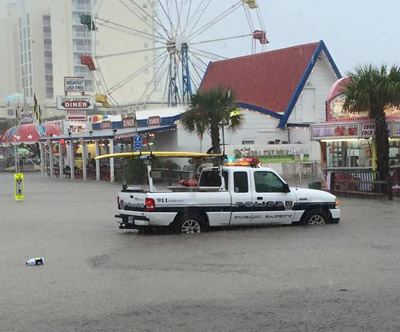 From October 2nd through October 5th, the state of South Carolina, including North Myrtle Beach, received torrential rainfall and historic flooding, some say the worst in 1,000 years.
As most locals know, North Myrtle Beach collects water on Ocean Boulevard during a normal thunderstorm if the tide is high. With all of the moisture, Ocean Boulevard saw record breaking floodwaters that reached 5 feet in some areas.
Luckily, Seaside escaped any harm and suffered no damage during the storm. Oddly enough, we did have a hawk to fly into our indoor pool area during the height of the storm. Dave, from engineering, was able to remove the hawk unharmed.
"We are thankful and appreciate all of your calls, posts, and expressions of concern regarding the storm." says Marvis Livingston, manager at SeaSide. "We hope to see all of you here very soon."
SeaSide Off-Season Improvements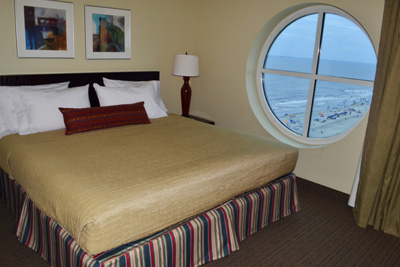 Our staff has been working very hard to get the rooms and building ready for 2016.
"We know that you will notice all of our hard work the second that you enter SeaSide." says Marvis Livingston, Manager at SeaSide, "We can't wait for all of our guests to see it and tell us what you think."
Snowbirds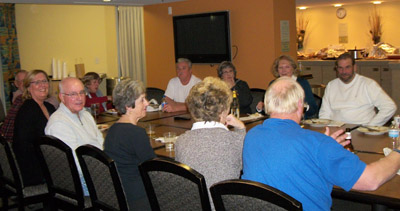 We always look forward to the winter months because that is the time of the year that we get to welcome back our snowbirds! We are excited to welcome back both our repeat snowbirds and those who will be staying with us for the first time.
Our snowbirds love to socialize and they especially enjoy telling stories about all of their travels.
We even have a SeaSide Snowbird Book Club, where they can trade books after they are finished reading them. Our snowbirds especially enjoy our annual Potluck Dinner.
"We are always excited to welcome our wonderful snowbirds back.", says Marvis Livingston, manager at SeaSide, "We count down the days until their arrival!"
TripAdvisor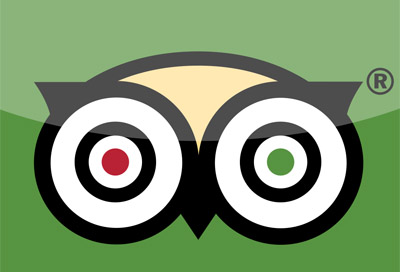 We thank all of you who have taken the time to leave us a review on Trip Advisor.
We constantly review our TripAdvisor and use our guest comments to help us do the best job that we can. We hope that our owners and guests can see all of our efforts.
Please feel free to let the front desk know about anything that we can do to make your stay enjoyable and if there is something else that you need, please let us know.
Helping guests is truly why we are in the hospitality business and we look forward to interacting with both owners and guests.
"We look forward to seeing you all again and we look forward to making a difference in everyone's stay at SeaSide.", says Marvis Livingston, Manager at SeaSide.
Halloween is one of our most favorite time of the year. We celebrate by decorating our resort, having a pumpkin carving contest, and even dressing up in our favorite costumes. Myrtle Beach is such a fun place to be during the Halloween Season. Front ghosts to goblins, to witches, Myrtle Beach is truly the place to be.
Howl-O-Scream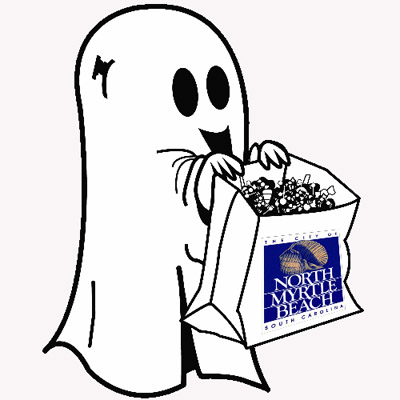 The City of North Myrtle Beach hosts its "Howl-O-Scream" event that welcomes children of all ages to the North Myrtle Beach Park and sports complex.
This Fun event includes hayrides, pumpkin painting, marshmallow roasting, and trick-or-treating. The event will also feature scare and scare-free zones.
For more information, please
CLICK HERE
.
Conway's Ghost Walk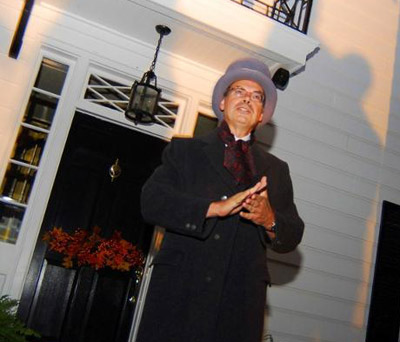 For another Halloween Adventure, Travel west to Conway and you will find the Conway Ghost Walk: Spirits of the Low Country.
This storytelling festival revolves around the town's history. Storytellers share spooky tales about the town and take you on a sixty minute tour around Conway.
Tickets are $15 for adults and $7 for children 12 and under Fore more information about this event, please
CLICK HERE
.
Boardwalk Fright Nights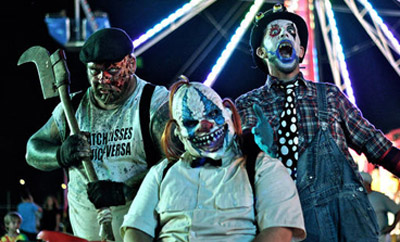 Like Zombies? Then this next event is the one for you!
Myrtle Beach Fright Nights is being held each Friday Night during the month of October.
Stroll down the Boardwalk and Ocean Boulevard, but be sure to watch out for live Zombies! Party with the undead and take in some live music.
For more information, please
CLICK HERE
.
Ripley's Aquarium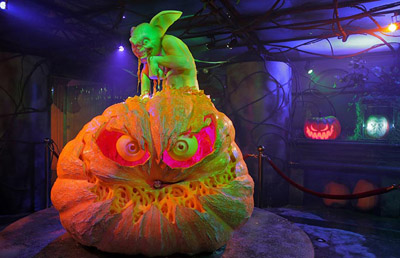 Our next event is at Ripley's Aquarium at Broadway at the Beach!
Ripley's Aquarium will host a Spook-Quarium Sleepover on Saturday, October 31st. Enjoy Crafts, Snacks, a scavenger hunt, and a haunted aquarium walk! For more information
about this event and other Halloween events at Ripley's Aquarium, please
CLICK HERE
No matter where you are along the Grand Strand this Halloween, there's bound to be something fun to do. For even more events, please visit
GrandeShores.com/Halloween
.

The Golf Desk
As most of you already know, we endured a storm that brought record rainfall to the state of South Carolina the first weekend of this month.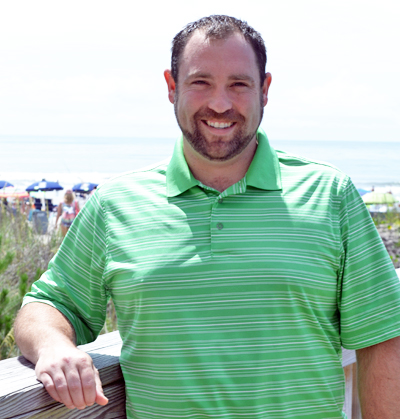 Despite the rain, we were fortunate to avoid the worst of the damage. If you have a Myrtle Beach Golf trip planned for this fall, be assured that most of our area courses are up and running in tip-top conditions. For more information about how our area golf courses has bounced back, please watch this
video
.
We have enjoyed a couple of weeks of sunny weather without a drop of rain. Most golf courses show of no effects that flooding was once present on these courses.
We would also like to announce that we are now partnered
with three new golf websites:
MyrtleBeachGolf.net
,
48HourTeeTimes.com
and
TeeUpMyrtleBeach.com
. Hop on over and check these sites out. They are sure to meet all of our Myrtle Beach Golf needs. For more information or to book any of these packages, please call 1-800-682-5699 ext. 5522

Guest Comments
"

We stayed 4 nights here and really enjoyed it. The room was clean and beds were comfortable. The pool area was nice and access to the beach was easy. We were able to prepare some quick simple meals with the kitchen area. We were looking for a family oriented place and hit the nail on the head with this one. There is nothing fancy or extra here but everything was comfortable and relaxing. The staff were some of the friendliest I have encountered. For our first trip to Myrtle Beach this was a real winner. We would stay here again.

"
Susan H. via TripAdvisor
"

The trip this time around was amazing!!!We had a 2 bedroom ocean view even though we were suppose to have ocean front the view was still very nice.The room was very clean and nice.The hotel staff was very friendly especially the young lady in the dining area that help with breakfast.Everything was nice we enjoyed our family trip will return again!!!

"
Latyr, via TripAdvisor
Click here to read more Guest Comments.
Fun in the Sun
Myrtle Beach Fun Facts
Myrtle Beach is a fascinating place with a rich history. Here are a few interesting Facts about it!
Did you know that President George Washington passed through Myrtle Beach on his tour of southern states in 1791. He dined in Little River on April 27th, spent the night of April 27th at Jeremiah Vereen's house, near present day Lake Arrowhead Road and US. 17, crossed Singleton Swash as the present-day Dunes Club on April 28th, traveled south through Myrtle Beach on the old Kings Road, near the ocean, ate dinner at George Pawley's house, then spent the night of April 28th at Dr. Henry Flagg's house, at present day Brookgreen Gardens.


Did you know that the granite Canadian maple leaf monument in front of the Myrtle Beach Convention Center on Oak Street was presented to the people of Canada for their 1980 rescue of six US diplomats in Iran? The text of the bronze plaque reads, "In grateful appreciation of the people of Canada for their steadfast friendship and especially their courage in rescuing six United States diplomats from the sieges in Iran, January 1980, from the people of the Grand Strand of South Carolina."


Did you know that Plyler Park on Ocean Boulevard at Mr. Joe White Avenue is named for Justin Whitaker Plyler, an early visionary who loved Myrtle Beach and saw what it could become? Plyler operated several businesses following service in World War Two, including the Gay Dolphin Gift Shop, which he founded in 1946.
Monthly Recipe
-
Easy Pumpkin Chip Cookies
2 Cups White Sugar
1 (15 ounce) Can of pumpkin puree
1 Cup vegetable oil
2 eggs
2 tablespoons of milk
2 teaspoons vanilla extract
4 cups of all purpose flour
4 teaspoons baking powder
4 teaspoons cinnamon
1 teaspoon of salt
2 cups semisweet chocolate chips
Preheat oven to 375 degrees. Grease two baking sheets
Whisk sugar, pumpkin, vegetable oil, eggs, milk, and vanilla together in a large bowl until smooth.
Stir flour, baking powder, baking soda, cinnamon, and salt together in a bowl.
Gradually pour flour mixture into pumpkin mixture; stir to incorporate.
Stir chocolate chips into dough.
Drop spoonfuls of the dough 2 inches apart onto prepared baking sheets.
Bake in the preheated oven until golden, 10 minutes