Newsletter
SeaSide Resort, Oceanfront, North Myrtle Beach Community Newsletter
You already know where to stay in Myrtle Beach for unmatched access to the ocean, attractions and South Carolina's best golf.

But what about upcoming events and other insider tips for enjoying your vacation?

Be sure to read the SeaSide monthly newsletter, where you'll find the latest updates about our seasonal specials and holiday events, learn about recent hotel upgrades and meet members of our staff.

   Spring 2014                         Vol. 5 Issue 2
Greetings from SeaSide!
Spring has finally arrived in North Myrtle Beach! We are busy gearing up for Summer 2014 and all of the fun that it will bring. We have been very busy making improvements and upgrading units to make the stays of each of our guests the best that they can be. Make your vacation plans today – call or book online. Our vacation planners are ready to help you plan your memorable beach vacation!
News from SeaSide
Job Shadowing:
Our manager, Marvis Livingston, was a part of the 2014 Job Shadowing program for North Myrtle Beach Middle School. The program allows students to go to a workplace and follow their mentor around. Xavier, age 13, had expressed an interest in management and wanted to see the day to day operations of a resort.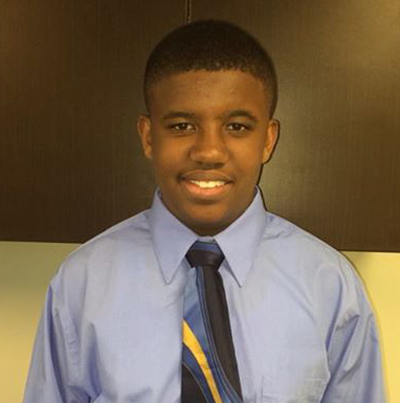 The program gives students a chance to experience the job of their choice to see if they want it as their future career. We thoroughly enjoyed having Xavier here at SeaSide. In addition to learning about resorts, Xavier loves reading, basketball, and computers. "I think that this program gives students the chance to really be hands-on and see how it all works," said Marvis Livingston, manager at SeaSide.
Snowbirds Farewell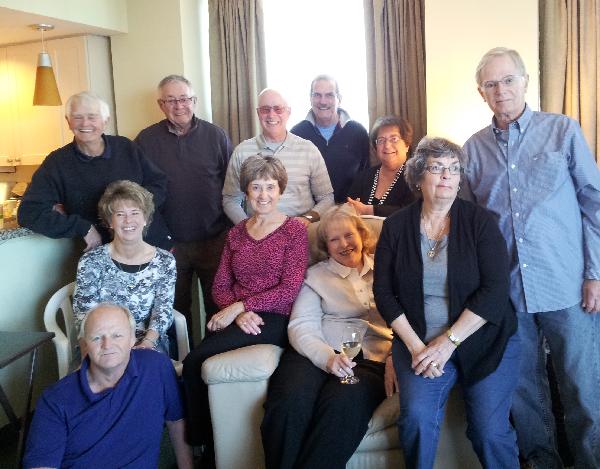 Each winter, we look
forward to the arrival of our treasured snowbirds. After months of creating friendships, fun activities, and fun day trips comes the difficult part. We have to say goodbye. Many of our snowbirds return to SeaSide each season, and after spending many years with us they truly do become a part of our SeaSide family. This year we held a farewell potluck for our Snowbirds. Saying goodbye until the fall or the winter can be sad, but we know that they will return again soon and we'll be waiting to welcome them back!
An Exiting New Amenity is Coming to SeaSide

We are proud to anounce an exciting new amenity beginning in June. Our "Now That's Entertainment" package is an amazing new service that will provide our guests with unlimited DVD rentals and free or discounted tickets to Myrtle Beach area attractions.
Upon check-in, you will be provided a DVDNow rental card. A kiosk will be available in our lobby for you to rent and return the DVDs. From the kiosk you can actually view previews of the movie that you would like to rent. This wonderful service will be available to all of SeaSide's guests.
News from the Beach
10 Things to Do in Myrtle Beach For Less than $25
While on vacation in Myrtle Beach, stretch your vacation dollar to the max. From free events such as concerts and fireworks shows to a relaxing game of miniature golf, there are dozens of ways for a family to have hours of fun and not break the bank!
1. Relax on the Beach
Of course this is the number one item! Don't forget your suntan lotion, a beach towel, and a good read!
2. Outdoor Concerts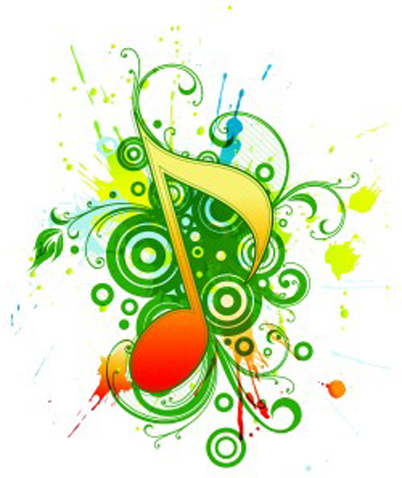 Music is the universal language of the world and what better way to enjoy blues, country, rock, and even beach music than sitting on a lawn chair enjoying the fresh air? The City of North Myrtle Beach hosts free concerts on most Thursdays during the summer months. These concerts are either held at the Horseshoe or on Main Street. 2014 acts include Marsha Morgan, Carolina Breakers, The Wannabees, Atlantic Groove, Tru Sol, and Carolina Soul Band.
Tip: Be sure to bring your own lawn chair, because seating is not available.
Click Here
for a schedule of concerts.
3. Miniature Golf
Known as the miniature golf capital of the world, there are over fifty themed courses along the Grand Strand with excitement at every hole.
Tip: Check the local coupon books for discounted rates at many miniature golf courses. Children under 2 are free at most establishments.
4. Fireworks at Broadway at the Beach
There are fireworks at 10:00 pm over Lake Broadway every Tuesday and most Fridays all summer long. The fireworks are free. At Broadway at the Beach you can enjoy a few rides at the Pavilion Nostalgia Park, purchase a funnel cake, or buy your favorite Starbucks brew.
Click Here
for more information about Broadway at the Beach.
5. Shelling at Myrtle Beach State Park and Wildlife Observation at Huntington Beach State Park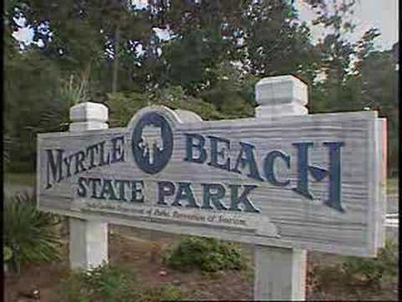 Awesome shells, shark teeth, and more await you at these local spots. For a $5 per person park entrance fee, you can enjoy a wide beach, nature trails, a fishing pier, and more at Myrtle Beach State Park, or for the same low admission fee you can grab your camera and head to Huntington Beach State Park where you can photograph historic Atalaya Castle, observe gators, egrets, and herons in their natural habitat. Don't forget to pack a picnic basket, beach pail, and shovel. Spend time enjoying the great outdoors!
6. Walking the Cherry Grove Pier
The historic Cherry Grove Pier, located in the Cherry Grove Section of North Myrtle Beach, is a landmark that has attracted both visitors and locals alike since its construction in the early 1950s. The Cherry Grove Pier has the only two-story observation deck at any privately owned pier in the Myrtle Beach Area! With an admission of only $2 per person, you can enjoy a stroll along the 985 ft. pier. It's always fun to watch the fishermen pull in their prize catches and gaze out at the ocean.
Tip: Keep an eye out for the shrimp boats because there are usually a pod of dolphins following not far behind.
Click Here
for more information about The Cherry Grove Pier.
7. Souvenir Shopping at the "Everything Under The Sun Flea Market" in North Myrtle Beach
This is one of the largest indoor flea markets in the area. You'll receive personalized service from over a hundred vendors with thousands of bargains. The Everything Under the Sun Flea Market is open from 9 am to 6 pm, six days per week during the summer and Thursday through Saturday during the off-season.
Click Here
for more information about the flea market
8. The South Carolina Hall of Fame at the Myrtle Beach Convention Center
The South Carolina Hall of Fame honors those who have made outstanding contributions to the Palmetto State's heritage and progress. Hall of Fame inductees include Strom Thurmond, Astronaut Charles M. Duke Jr., President Andrew Jackson, and Cale Yarborough.
9. Murrells Inlet Marsh Walk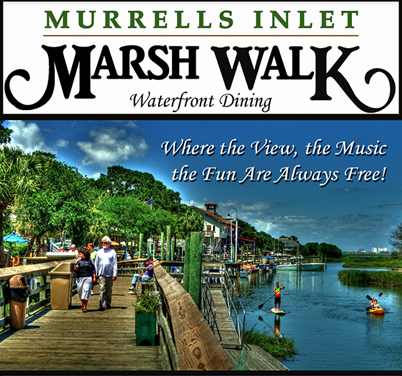 Visit the historic fishing village of Murrells Inlet and experience nature along the Marsh Walk which offers great views of the saltwater marsh, birds, and beautiful scenery. Home to many waterfront restaurants, music is in the air once evening rolls around. The Marsh Walk is free to enjoy. For more information about the Murrells Inlet Marsh Walk please
Click Here
.
10. Franklin G. Burroughs – Simeon B. Chapin Art Museum
Admission to the Franklin G. Burroughs - Simeon B. Chapin Art Museum is free and they offer many diverse exhibits. Their collection of donated works from both local and national artists continues to grow. Maps and historical prints of the area fill the walls in addition to other exciting exhibits like sculptures, photographs, paintings, and any type of art that you can imagine.
New Beach Shading Regulations
The City of North Myrtle Beach has voted to ban the use of shading devices, other than umbrellas, May 15 – September 15th annually along the cities nine miles of beach.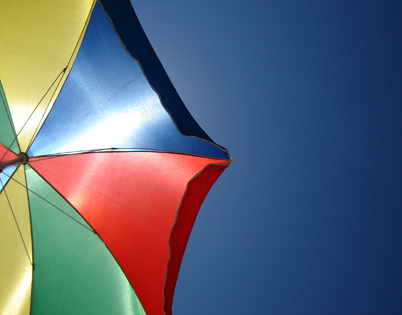 This new law describes acceptable beach umbrellas as having "…a center pole no greater than 7 feet 6 inches in height, and with a circular shade no greater than 9 feet in diameter." The law also describes an umbrella as being "a collapsible circular shade consisting of a natural or synthetic fabric shade stretched over hinged ribs radiating from a central pole without grounding lines or ropes.
The adoption of this new law was driven by public safety concerns. Over the past several years, the sheer number of tents on the beach has grown to the point where it has become increasingly difficult for public safety officials to respond in a timely manner to beach related medical and other emergencies.
"We understand why tents are so popular among some beach-goers," said North Myrtle Beach Public Information Officer Patrick Dowling. "They are convenient and
one tent can provide shade to many people, while also accommodating coolers, chairs and other beach equipment. When their collective presence on the beach creates congestion that seriously affects the ability of public safety personnel to respond quickly to medical and other emergencies, public safety has to outweigh convenience." To read the ordinance please
Click Here
.
Employee Spotlight
Jessica Lewis | Front Desk Agent
Meet Jessica Lewis - she is one of our front desk agents here at SeaSide. She has lived in Myrtle Beach all of her life. She enjoys spending time with her mom, her two sisters, her step-brother, and her step-sister. Jessica has many hobbies.
She loves creating different hair
styles and she loves to read. Jessica is always loving and willing to help friends, family, or anyone who is in need. "We are happy to have such a wonderful employee working with us as a a part of our SeaSide family," says Marvis Livingston, Manager at Seaside, "We hope she continues to be a part of our family for many years to come."
Guest Comments
"We could not have been happier. With kids, the kitchen was a lifesaver, so was the private bed and bathroom. Although it was cold when we went, the kids still had the indoor pool. We will be back!!"
Scott, USA
"We come here every year and are never disappointed. The rooms are amazing. Huge bathroom with jacuzzi tub. Staff is friendly and helpful. Breakfast is plentiful. Location on the beach is the best!! We love it and will come back every year"
- Essie L, Fredericton, Canada
Click
here
to read more Guest Comments.
Fun in the Sun
Fun Facts
On, average there are 178 sesame seeds on each McDonald's Big Mac bun.
The elephant is the only animal with 4 knees.
Kansas State law requires pedistrians crossing the highways at night to wear tail lights.

Monthly Recipe - Frozen Strawberry Kiwi Pie
1 (9-inch) Ready Crust shortbread pie crust
1 (3.4-ounces) strawberry flavored gelatin
3 blocks of white chocolate flavored almond bark
2 cups water, divided
10 fresh ripe strawberries
3 fresh ripe kiwi fruits
Using a pairing knife, cut ends off kiwi fruit. Carefully slide a teaspoon between kiwi peel and fruit and gently twist counter clockwise until peel has been completely dislodged from fruit and will slide out with gentle pressure.
Cut tops off strawberries and slice to desired thickness; set aside.
Melt almond bark in microwave safe dish for 30 seconds at a time on 50% power until smooth. Spread over inside of pie crust.
Bring one cup water to boil on stove top; remove from heat. Add gelatin and hot water to mixing bowl and stir until well dissolved. Add one cup ice water to mixture.
Fill pie crust with kiwi and strawberries; scoop small amounts of gelatin mixture over fruit, filling to half way. Freeze for 2-3 hours or until fruit is solid
Carefully tip pie sideways allowing excess Jell-O mixture to pour out; discard excess gelatin. Return pie to freezer for one hour; serve frozen. Pleasant Tastings!