Newsletter
SeaSide Resort, Oceanfront, North Myrtle Beach Community Newsletter
You already know where to stay in Myrtle Beach for unmatched access to the ocean, attractions and South Carolina's best golf.

But what about upcoming events and other insider tips for enjoying your vacation?

Be sure to read the SeaSide monthly newsletter, where you'll find the latest updates about our seasonal specials and holiday events, learn about recent hotel upgrades and meet members of our staff.

   Winter 2014                         Vol. 5 Issue 1
Greetings from SeaSide!
SeaSide would like to wish all of you a very Happy New Year as we move into 2014, it's hard to imagine but the first month has just flown by. We hope all of you had a wonderful holiday season. We had a blast as always here at the beach. This is the time of year when we welcome back our wonderful "snowbirds" who have the right idea - they like to get together each winter and escape down South, you should try it some time!
News from SeaSide
North Myrtle Beach Ocean Outfall Project
If you have visited SeaSide during the past few months, you probably noticed the large construction site just north of us. A pier has been built that extends several hundred feet into the ocean. This pier is temporary and should be gone by the time summer rolls around. There has been much confusion about what exactly is going on there.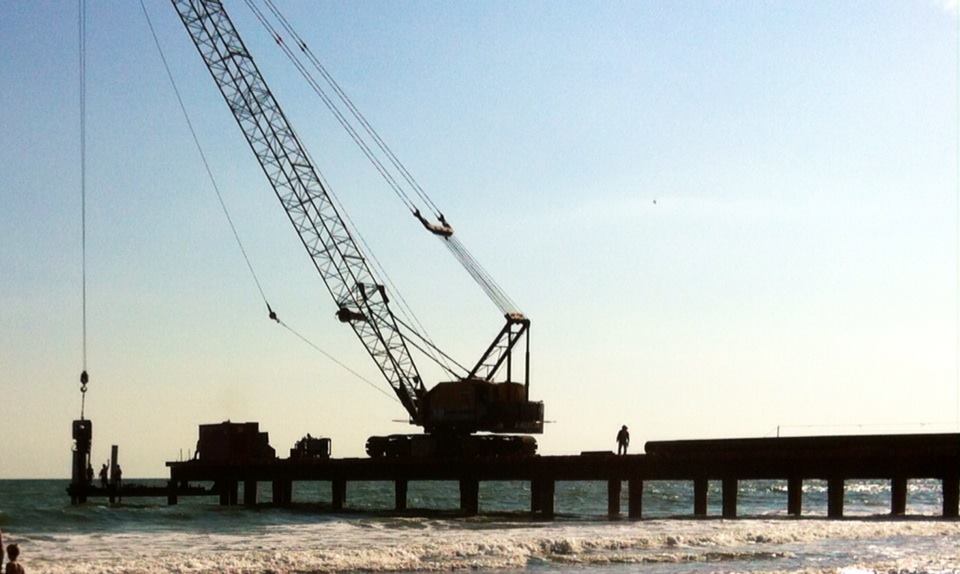 The project is called the outfall project and is being done to make our beaches much cleaner. You may have noticed the drainage pipes that are up and down the beach. These pipes are for stormwater run-off. The goal of this project is to combine the existing stormwater drainage pipes into two eighty-four foot pipes that will run underneath the sea bed more than 1000 feet into the Atlantic Ocean. This is crucial, because when it rains, the rain washes pollutants into the ocean, leading to high bacteria levels that may pose a danger to swimmers. If the bacteria levels are high enough, the beaches may have to be temporarily closed.
The construction is still taking place, however, it is not a bother to us here at SeaSide. We rarely hear it, and because the construction site is a couple of miles up the beach from us, it does not affect the views from any of our units. Since the construction equipment and cranes are confined to the Horseshoe area at the end of Main Street, Hwy 17 traffic is not affected in any way.
Temporary Road Closures
The intersection of Main Street and Ocean Boulevard will close Monday, February 3rd, 2014 for work associated with the outfall project. This intersection will remained closed for the month of February.
Travelers seeking to enter Main Street from Ocean Boulevard will not be able to do so. Detours will be at 1st Avenue North and 1st Avenue South. There will still be access to businesses on Ocean Boulevard.
Upgrades at SeaSide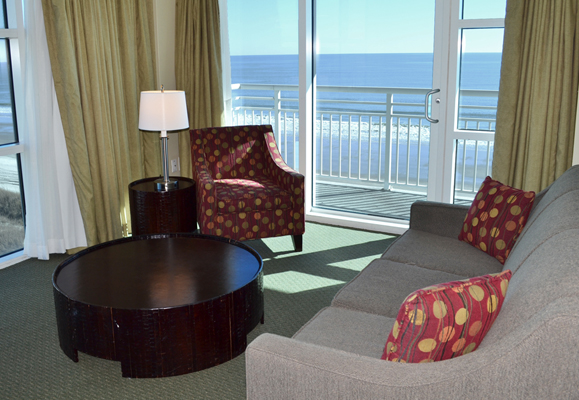 We have been very busy during this off-season. We have been painting walls, replacing carpet, and upgrading units! Many of our units have been beautifully upgraded!
Expanded Air Service to Myrtle Beach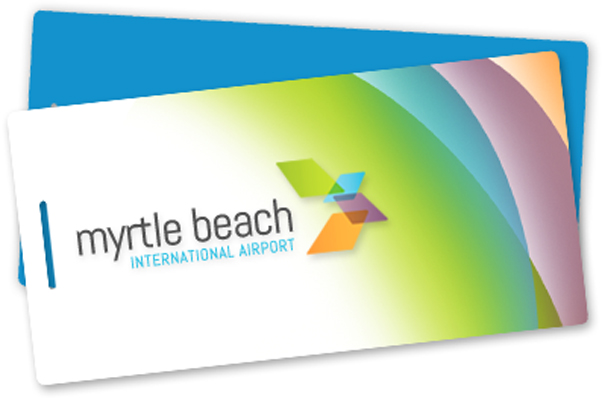 Both Spirit Airlines and West Jet have added additional flights this spring and will start their service earlier in the year. For a full list of Spirit schedules please
click here
.
Also West Jet Airlines will be making an early return to Myrtle Beach starting on March 6, 2014 nearly two months earlier than 2013. For a full list of the West Jet schedules please
click here
.
Top Five Things to Do at the Beach in the Winter
Winter may be here and it may be jacket weather, but this is still a wonderful time to visit the Myrtle Beach area and SeaSide. There are so many things to do this time of the year and the crowds are basically non-existent.
5. A walk on the beach
The winter months are a wonderful time to go for a nice long walk on the beach. Nothing beats the peace and quiet of Myrtle Beach this time of the year. Sometimes you can walk for miles and only see a handful of other beach walkers. You don't have to worry about weaving in and out of the sunbathers and beachgoers as you would during the busy summer months. The only sounds you will hear are the waves crashing and the seagulls chirping. It is also interesting to note that you can find some beautiful shells on the beach during the winter. We recommend searching for shells after a storm blows through. The wind and the rain stirs up shells that you normally would not see otherwise.
4. Enjoy a meal out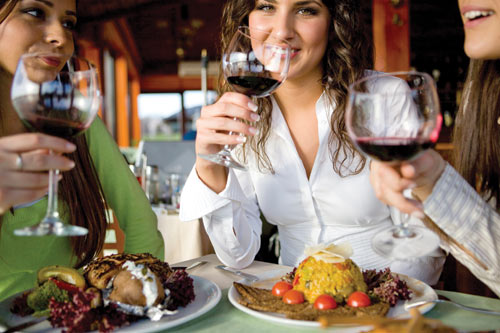 Enjoying a good meal with your family and friends is one of the most amazing things to do in Myrtle Beach during these winter months. Many of our restaurants are not seasonal and  stay open all year round. There are nearly 1,500 restaurants for you to choose from. Myrtle Beach has something to offer every palate. You can find everything from familiar fast food and chain restaurants, to gourmet continental cuisine.
Many of the restaurants in Myrtle and North Myrtle Beach have been open for many years and have an air of tradition about them. Some of our surrounding areas also have delicious eateries. Venture north and try the dishes found in restaurants in Calabash and Sunset Beach, NC, and in Little River, SC. You could also travel south to Murrells Inlet, which has quickly become the seafood capital of South Carolina. You can find food from many nations and countries along the Grand Strand. Another plus for visiting our restaurants during the winter months is the wait times! With the exception of Valentines Day, don't expect to have to wait too long to be seated for your meal.
3. Shop 'til you drop
Shop those winter blues away! Myrtle Beach has a wide variety of first class shopping malls, shopping centers, specialty shops, and factory outlets. We even have bargain beachwear stores at nearly every corner.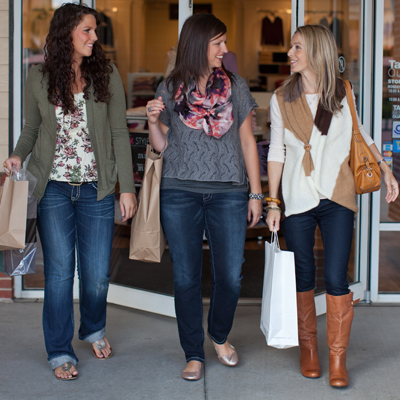 Our biggest shopping mall is Coastal Grand Mall in Myrtle Beach. It has something for everyone - including Belk, Dillards, Abercrombie and Fitch, Best Buy, and PetSmart. You can also find several delicious restaurants including Abuelo's, Red Robin, Sticky Fingers, Cracker Barrel, Chipotle, and Logan's Texas Roadhouse.
The Market Common is one of our newest and more high-end shopping centers. It includes unique shops such as Pottery Barn, Williams Sonoma, White House Black Market, Anthropologie, and the Lazy Gator. The Market Common's dining experience includes restaurants such as King Street Grill, Ultimate California Pizza, Divine Prime, Nacho Hippo, Gordon Biersch, and P.F. Chang's China Bistro.
Myrtle Beach is known for its factory outlets. Our biggest factory outlet complex is Tanger Outlets. Tanger has two locations in our area - one on Highway 501 between Conway and Myrtle Beach and the second at the north end of Myrtle Beach. Tanger has stores such as J Crew, Coach, NineWest, BCBG Max Azria, Banana Republic and Brooks Brothers.
You can also find a beachwear store on nearly every corner in Myrtle Beach and North Myrtle Beach. You can literally find anything that you need for a day on the beach in one of these stores. They are the best places to find a souvenir from your winter getaway to Myrtle Beach.
2. Play a round of golf
Everyone who knows anything about Myrtle Beach knows that it is a mecca for golfers. Winter can be a great time for golf! Many courses stay fairly empty during the winter and receive mainly local play. You can book your tee times through our golf department by calling 866-593-6369
.
1. Catch a show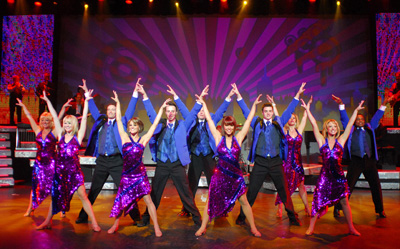 There are so many shows in the Myrtle Beach area that it can be hard to choose which one to see. We have such a variety of shows. You can find anything from traditional stage shows such
as the Alabama Theatre and the Carolina Opry to dinner shows such as Pirates Voyage and Medieval Times. Myrtle Beach even has a tribute show called Legends in Concert where you can see impersonators singing and performing as Elvis, Michael Jackson, and even Tina Turner!
We also have a new show to this area. It is a hypnosis show known as 'A Wild Hypnosis Show'. This show is a hoot. Members of the audience actually become the stars of the show as they get hypnotized by the hosts and engage in some silly and risque behavior. With any of these shows, you will surely go home with lasting memories of your winter getaway to Myrtle Beach.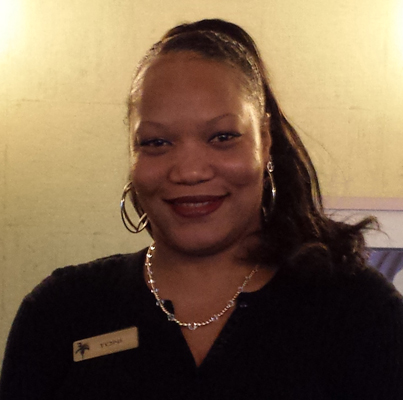 Toni Taylor | Assistant Director of Housekeeping
Our featured employee for Winter 2014 is Toni Taylor. Toni is our Assistant Director of Housekeeping, she has been part of our SeaSide family for about a year. Originally from Virginia, Toni has one daughter who is currently attending college. She loves living at the beach and she enjoys reading and trying different foods and restaurants. She especially enjoys shopping.

"It has been a pleasure having Toni as a part of our SeaSide Team." says Marvis Livingston, Assistant General Manager at SeaSide, "She always has a smile on her face each and every day and she makes all of our guests feel right at home!"
 
Guest Comments
"This was our 6th visit to Seaside Resort. We have stayed during summer 4 times and twice during off season. Really enjoy the cleanliness of the resort. All amenities are in good shape and the rooms are comfortable. Love all the towels in the bathroom!! :) All the staff are very helpful and pleasant. Plan to stay again this summer. Have recommended the resort to other friends."
Thomas Hopkins, Charlotte, NC
"I booked this hotel for my family and they absolutely loved it! The rooms were spacious and there was a full kitchen to cook big meals for the family. The staff was professional and friendly..."
- Keisha from US, via Hotels.com
Click
here
to read more Guest Comments.
The average depth of the world's oceans is 12,200 feet.
The world's oceans contain nearly 20 million tons of gold.
The gray whale migrates more than 10,000 miles each year, the longest migration of any animal.
The whole length of the world's coastlines is about 315,000 miles, enough to circle the equator twelve times.

Monthly Recipe - Buffalo Chicken Cheese Ball Recipe
1 store-bought rotisserie chicken
1/4 cup hot sauce
1 teaspoon ground black pepper
1 3/4 cups sharp Cheddar
1/4 cup freshly sliced scallions
1 cups all-purpose flour
3 eggs, lightly beaten
2 cups panko bread crumbs
Vegetable oil, for frying
Blue Cheese Dip:
1 1/2 cups mayonnaise
1/2 cup packed blue cheese, broken up
1/2 teaspoon hot sauce
2 teaspoons Worcestershire sauce
1 teaspoon salt
1/2 lemon, juiced
1 teaspoon chopped garlic
Pick the meat from the chicken and discard the skin. Place the chicken in a large bowl and add the hot sauce, pepper, cheese, and scallions, and toss to combine. Roll the chicken into 2-ounce balls, about the size of a golf ball.
Place the flour, eggs, and bread crumbs in 3 separate bowls. Roll each ball in the flour, then the egg and then the bread crumbs. Set aside.
When the oil is hot fry the chicken balls in batches. Cook for about 2 minutes per batch. Remove the chicken to paper towel lined plate to drain the excess oil.
To make the sauce, combine all ingredients in a large bowl and adjust the seasoning if necessary. Serve the chicken alongside the dipping sauce.