Newsletter
SeaSide Resort, Oceanfront, North Myrtle Beach Community Newsletter
You already know where to stay in Myrtle Beach for unmatched access to the ocean, attractions and South Carolina's best golf.

But what about upcoming events and other insider tips for enjoying your vacation?

Be sure to read the SeaSide monthly newsletter, where you'll find the latest updates about our seasonal specials and holiday events, learn about recent hotel upgrades and meet members of our staff.

   Fall 2013                         Vol. 4 Issue 4
Greetings from SeaSide!
Autumn is perfect at the beach! The heat and humidity of summer has given way to milder days with brisk mornings and clear nights. The traffic jams of summer are gone and the lines at attractions have disappeared. The golf clubs are swinging and the fish are biting. The delicious oyster is starting to make its annual appearance on menus around town and every weekend there's a festival or something equally exciting to do. If you've never experienced fall at the beach, it's not too late to book your getaway! Our vacation planners are awaiting your call...
News from SeaSide
North Myrtle Beach Ocean Outfall Project Has Begun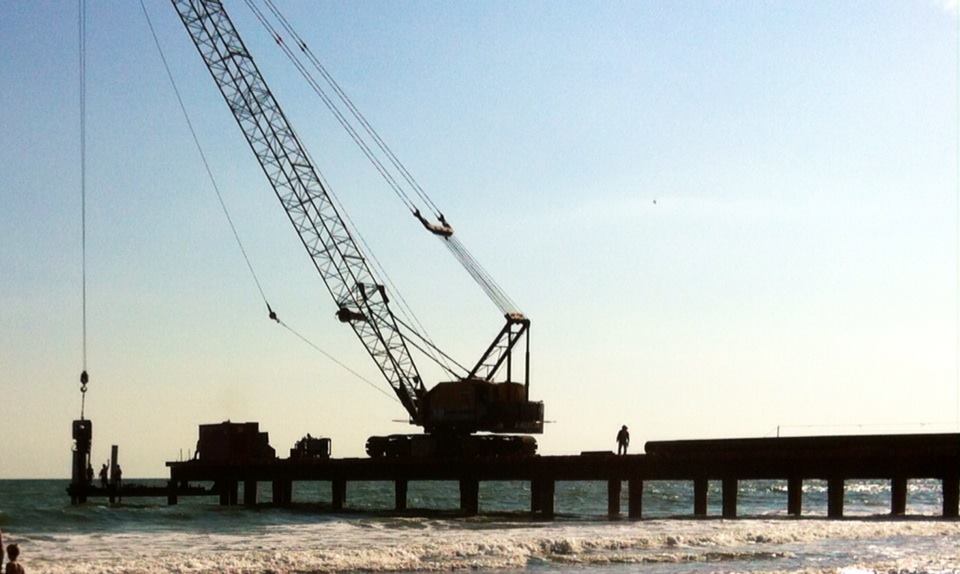 The city is excited about beginning its fifth ocean outfall project since 2002. The ocean outfall project will remove the existing storm drains from the beach and combine them in one larger underground pipe which discharges into the ocean a thousand feet away from shore. The reason that the city performs and funds these projects is to help keep the beach and beach access areas looking nice and clean. The project will also help reduce the bacteria levels in the beach swim zone. Construction will be ongoing through the next two years with an expected completion date of May 2015, but the roads and horseshoe will open up again for the season in late April or early May of 2014. If you would like to know how this might affect you when you visit us, don't hesitate to ask the front desk.
Snowbirds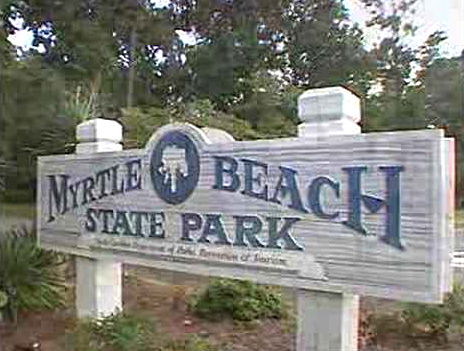 Fall marks the return of our beloved snowbirds. It's not hard to see why they keep coming back to Myrtle Beach! We have nearly sixty miles of beautiful sandy beaches and so many activities for them to enjoy.
One of the biggest reasons that snowbirds enjoy their annual trip is the escape from the bitter cold winters of their hometowns. They come here to enjoy the mild winters that we have at the beach, so finding something to do outdoors is a must. Even though we are surrounded by tons of shopping, dining and world-class shows, Myrtle Beach State Park offers a magnificent outdoors escape from all of the hustle and bustle. It's one of the last remaining maritime forests in the United States and is the perfect location for a long stroll or picnic!
Another fun snowbird activity is fishing. Thousands of anglers come to Myrtle Beach during the fall to enjoy the bountiful fishing this area has to offer. One great place to wet your line is the Apache Pier, which is located just about two miles north of Grande Shores. You don't even have to have a fishing license to fish from the pier. No worries if you forgot your fishing equipment! You can easily rent rods and reels from the tackle shop on the pier!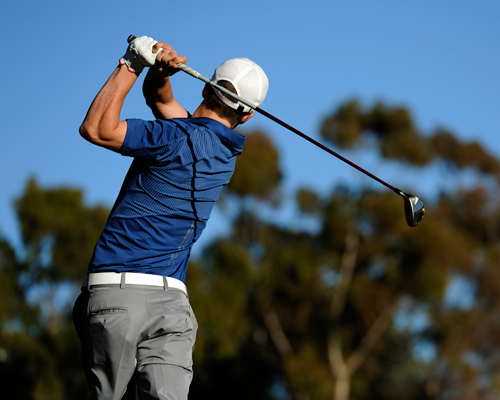 If golf is your game, then Myrtle Beach is your place! There are more than a hundred golf courses for you to choose from. Golf courses range from expert level to beginner par 3 courses, which don't even require a full set of clubs to enjoy.
Myrtle Beach and Grande Shores are the perfect snowbird destination. Besides the activities listed above, Grande Shores will also be hosting potlucks, bingo, barbecues and more!
Top Ten Things to Do in the Fall in Myrtle Beach
10. Sun Cruz Casino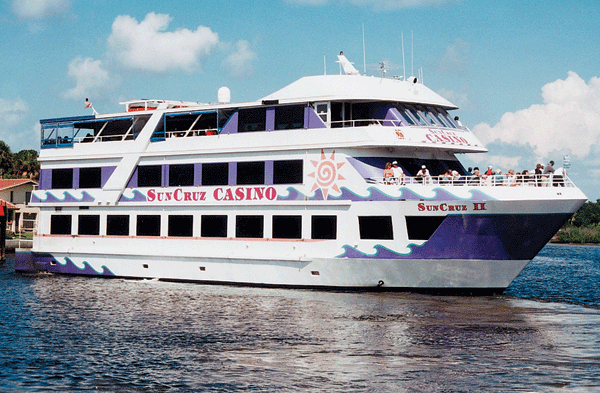 An afternoon on a Sun Cruz Aquasino is the perfect activity for a fall day! Whether rain or shine, cold or hot, Sun Cruz Casino will surely provide you with a fun day on the water. Sun Cruz will take you on an exciting five-hour gaming cruise! On board, games include bingo, slots, blackjack, roulette, craps, poker, and sports book. You will not leave hungry, either. They also have a delicious buffet! For more information about SunCruz Casinos, please visit suncruzcasino.com/myrtlebeach.

9. Dining
There are at least 1,650 full-service restaurants in the Myrtle Beach area, many of which are buffet-style. There is something in Myrtle Beach for every appetite! Regional specialties include fresh seafood, chicken bog, she-crab soup, alligator stew, crawfish and hushpuppies. For more information on area restaurants, please visit MyrtleBeachSCRestaurants.com.

8. Shopping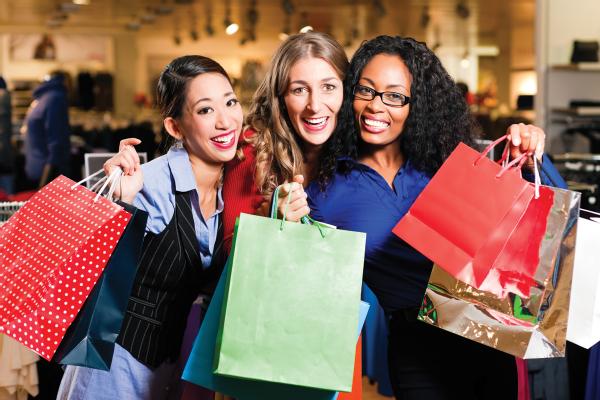 During your visit to Myrtle Beach this fall, get a jump-start on your Christmas shopping! For shopaholics, the wide array of fantastic stores in the area will keep anyone busy! Shoppers will delight in our shopping malls, factory outlets, specialty shops and flea markets. Visitors can indulge at one of the upscale retail stores at the Market Common or enjoy outdoor shopping complexes like Broadway at The Beach and Barefoot Landing. Bargain hunting is made easy here, too, with two Tanger Outlets Locations offering tons of different name-brand stores to choose from!

7. Legends in Concert
Legends in Concert, "The World's Greatest Live Tribute Show," is celebrating 30 years as the leader in tributes to the stars of today and yesterday! Beginning on November 1, 2013, Legends in Concert will begin its Holiday Show. Enjoy watching their all-star tribute performers singing the holiday tunes that we all know and love. For more information about Legends in Concert, please visit LegendsInConcert.com

6. Carolina Opry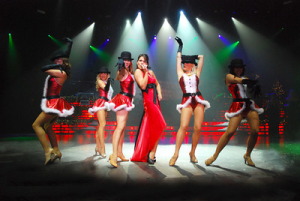 The Carolina Opry has been entertaining audiences since it opened in 1986. The Carolina Opry Christmas Special, known as "The Christmas Show of The South" will be performing its 28th season beginning on November 1, 2013. The holiday decorations at the Calvin Gilmore Theater are an attraction in themselves. In a one-week shutdown, the dramatic transformation into a winter wonderland begins as the crew spends all night and the entire next week preparing over 35 Christmas trees (including a 30 ft. lobby tree with 25,000 lights), 75 wreaths, over 5 miles of tree lighting wire, countless ornaments, and mounds of holiday snow! Mid-November is the perfect time to enjoy this Christmas classic! It will have you in the holiday spirit and you'll miss all of the holiday rush! For more information about the Carolina Opry, please visit TheCarolinaOpry.com.

5. Brookgreen Gardens
Brookgreen Gardens, a short drive south of Myrtle Beach, is a national historical landmark with the most significant collection of figurative sculpture in an outdoor setting by American artists in the world and it has the only zoo accredited by the Association of Zoos and Aquariums on the coast of the Carolinas. Brookgreen Gardens is an absolutely beautiful place to visit all year round. It is especially fun to visit during the fall because of the fun exhibits and events that they have going on. Activities such as scarecrow building, pumpkin painting, hayrides, and live entertainment will keep every member of your family entertained and it will ensure that everyone has a wonderful time! For more information about Brookgreen Gardens please visit http://www.brookgreen.org/

4. Alabama Theatre's "The South's Grandest Christmas Show"
Did you know that you could enjoy the Alabama Theatre's holiday show during the month of November before all of the crowds? The Alabama Theatre will get you in the holiday spirit early when they begin performing their Christmas special "The South's Grandest Christmas Special" on Friday, November 1st. The Alabama Theatre is one of the best places in Myrtle Beach to celebrate the holidays! With a combination of lighting, scenery, sounds, dance, and a touch of humor, the Alabama Theatre may as well be at the North Pole rather than Barefoot Landing. For starters, you will want to be on time for this show for two reasons, and they are both Ricky Mokel. The first being that the local funny man emcees before and during the show - you will want to catch every minute. And second, you don't want to be he target of his joke for being late. While their holiday show does not start until November, you can catch "One: The New Show" during the week from now until late-October. For more information about the Alabama Theatre, please visit Alabama-Theatre.com

3. Pirates Voyage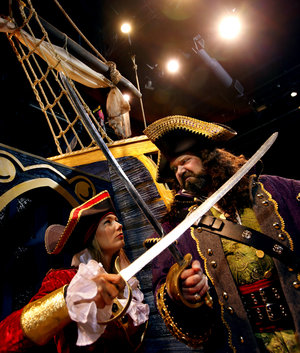 Pirates Voyage will once again start its holiday show beginning in November! So see this dinner show early to avoid the usual holiday rush. However, if you will be visiting Myrtle Beach earlier in the fall, you can still catch a show - they offer shows throughout the week. The menu is certainly fit for the hungriest men at sea! This pirate-themed show features song and dance numbers aboard a full-sized ship in a deep-water lagoon. Cheer on your pirate team as they compete for lost treasures. Acrobats, live animals, mermaids and more also make appearances during the show. Be sure to come early to make the rounds at Pirates Village! For more information about Pirates Voyage, please visit PiratesVoyage.com

2. Fishing from The Cherry Grove Pier
One of the best things to do in this area during the fall is fishing from the Cherry Grove Pier. The temperatures are perfect for an afternoon of fishing and the summer humidity is almost non-existent. Red Drum are often caught from the pier during the fall and they have a distinguishing black spot on the upper part of their tail base. The Black Drum, can also be caught from the pier. These fish are bottom feeders with a delicious flaky white flesh. Spots, however, are the fish that everyone waits for. They usually begin running in mid to late October and are very easily caught from the Cherry Grove Pier. Spots are a deep-bodied flat fish with an arched back. A large black spot is set above the upper edge of the gill cover. Don't have your own fishing rod? No problem! You can rent one from the Cherry Grove Pier! For more information about the Cherry Grove Pier, please visit CherryGrovePier.com.

1. Golf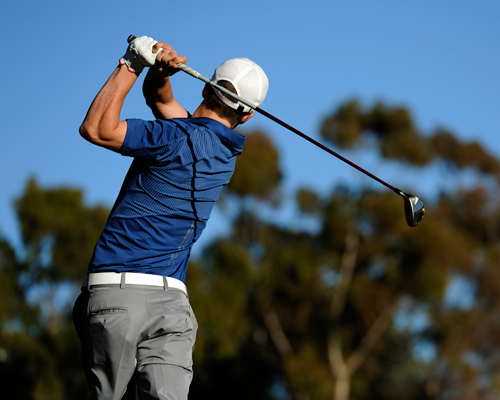 The Fall is one of the post popular golf vacation times of the year for The Grand Strand. Many golfers descend on "The Golf Capital of The World" to take advantage of Myrtle Beach's affordable fall golf packages and the spectacular fall weather. By this time of the year, the summer crowds have gone home, so the beach is less crowded, making room for the Golfers. As the cold and the frost begin to settle in the northeast, the average temperature in Myrtle Beach during the fall is about 75 degrees, which is perfect for a game of golf. Golfers can pack light knowing that they can leave their sweaters and coats at home. As aerification and other golf course maintenance are usually completed over the summer, course greens are usually in pristine condition during the fall season. Bermuda greens thrive in the summer heat, and bent grass loves the cooler air, which makes for perfect conditions on the course during the Fall. For golf specials and reservations please visit SeaSide's golf page.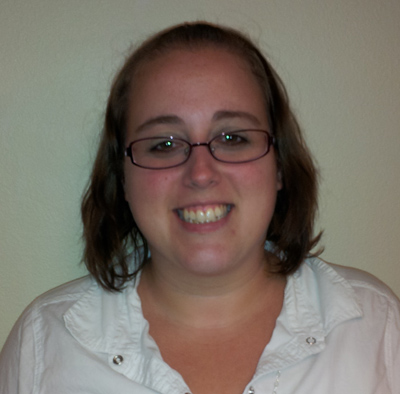 Ashley Simpson | Front Desk Agent
Our featured employee for the fall is Ashley Simpson. She is a newcomer to our front desk staff. Ashley joined our team just a little over four weeks ago.

Ashley lived in Little River for a couple of years until 2011. She had to move back to Maryland for two years to take care of her mother-in-law. She has recently moved back to this area to stay.

Ashley has been married to her husband, Richard, for 5 and a half years now. They do not have any children yet but plan to in the not-too-distant future.

Ashley enjoys walking, swimming, craft projects, and building her collection of Eeyore memorabilia.

Guest Comments
"The views of the ocean are great and it is always good to see the sunrises on the ocean. Porpoises can be seen feeding. The staff is very welcoming and respectful of their guests. Flo in the breakfast area is a gem, greeting people as if they are family. This was our 4th visit to this hotel."
ArtVa, VA via TripAdvisor
"I would like to commend the front-line staff at Seaside - they are amazing. Every contact that we had with them was above par and professional. Kudos to management for making sure that their customer's comfort is primary with them - it really shows. From phone reservation to check-in - then dining and activity information (when we called the front desk) then to check-out and "see-you next year" like old friends - made us feel very welcome. This has been our 5th stay and have great reasons for returning. Our 2 bedroom condo was perfect for the 6 of us - we did a lot of our own cooking so we could spend time together - it felt like a holiday! Housekeeping does an excellent job and kept the unit clean and well-supplied. We loved the oceanfront views - so tranquil and calm listening to the ocean. See you next year, Seaside Inn!"
sophia41, Huntington, IN
Click
here
to read more Guest Comments.
The average depth of the world's oceans is 12,200 feet.
The world's oceans contain nearly 20 million tons of gold.
The gray whale migrates more than 10,000 miles each year, the longest migration of any animal.
The whole length of the world's coastlines is about 315,000 miles, enough to circle the equator twelve times.

Monthly Recipe - Pumpkin Chocolate Chip Cookies
1 cup (2 sticks) unsalted butter, softened
1 cup white sugar
1 cup light brown sugar
2 large eggs
1 teaspoon vanilla extract
1 cup canned pumpkin puree
3 cups all-purpose flour
2 teaspoons baking soda
1/2 teaspoon salt
1 teaspoon ground cinnamon
1/2 teaspoon ground ginger
1/4 teaspoon ground nutmeg
1/4 teaspoon ground cloves
2 cups (12-ounce bag) milk chocolate chips, not semisweet
Nonstick cooking spray or parchment paper
Heat the oven to 350 degrees F. Spray cookie sheets with nonstick spray or line them with parchment paper.
Using a mixer, beat the butter until smooth. Beat in the white and brown sugars, a little at a time, until the mixture is light and fluffy.
Beat in the eggs 1 at a time, then mix in the vanilla and pumpkin puree.
In a large bowl, whisk together the flour, baking soda, salt, cinnamon, ginger, nutmeg, and cloves. Slowly beat the flour mixture into the batter in thirds. Stir in the chips.
Scoop the cookie dough by heaping tablespoons onto the prepared cookie sheets and bake for 15 to 20 minutes, or until the cookies are browned around the edges. Remove the cookie sheets from the oven and let them rest for 2 minutes. Take the cookies off with a spatula and cool them on wire racks.