Seaside North Myrtle Beach Resort Gym & Fitness Center
At the Seaside Resort in North Myrtle Beach, we understand that living a healthy lifestyle takes commitment. We make it easy to maintain your regular exercise routine while you stay with us with our complimentary fitness center.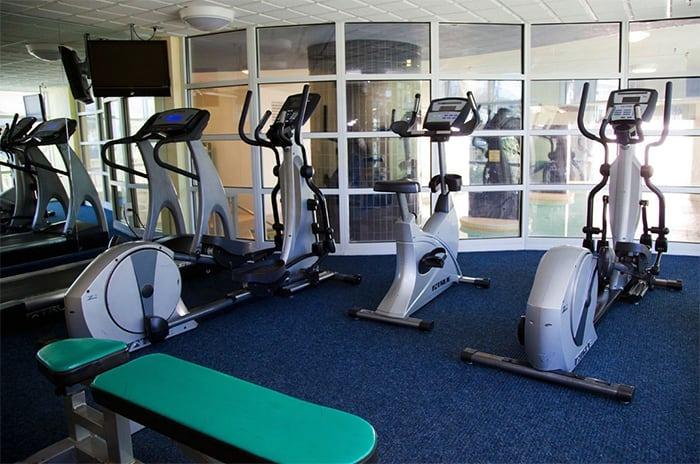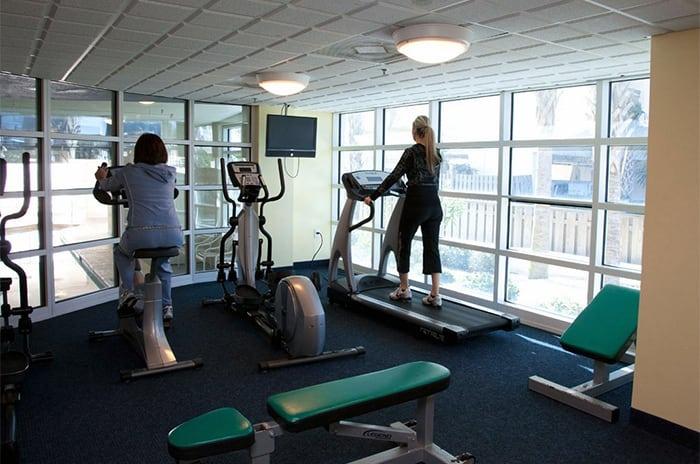 Located on the first floor, you will find our well equipped work out facility. The fitness center is filled with everything you need to maintain your daily workout including premium fitness, cardio and weight training equipment. Take a run on the treadmill or take a ride on one of our stationary bikes, all while enjoying a superb view of our indoor pools. You don't have to take a vacation from being fit when you vacation at Seaside!

Fitness Center Hours and Amenities:
Seaside's fitness center is open daily from 8:00am to 10:00pm. Flat screen TV's and clean towels are available.