Seaside Guest Newsletter

Summer 2023
Greetings from Seaside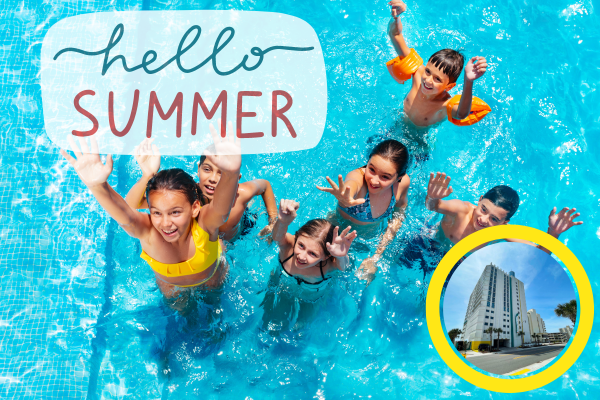 Summer is here at Seaside and we couldn't be happier! The warm weather has everyone feeling great and it's a joy to see guests chilling by the pool, walking on the beach, and taking in those rays! The resort is looking better than ever! It's definitely a great time to be at Seaside!
---
RIVER ISLAND ADVENTURES
Discover a world of excitement with our new partner, River Island Adventures! Embark on thrilling river tours, immerse yourself in survivor-type games, and create unforgettable memories while camping under the stars. Unwind at enchanting luaus and indulge in gourmet s'mores for the perfect outdoor escapade. Experience the adventure of a lifetime!
As our valued guest, you'll enjoy a special discount of $4 off per person by using the promo code SEASIDEMB when you book your adventure.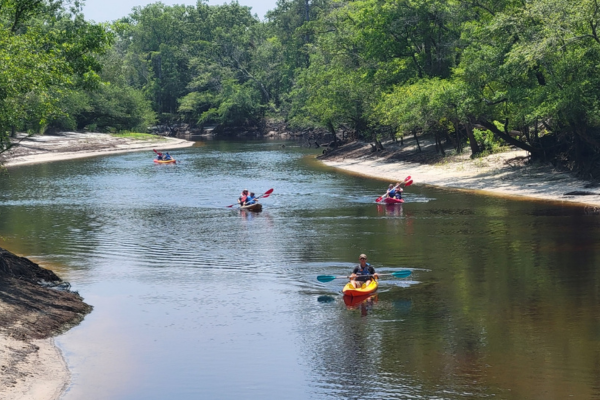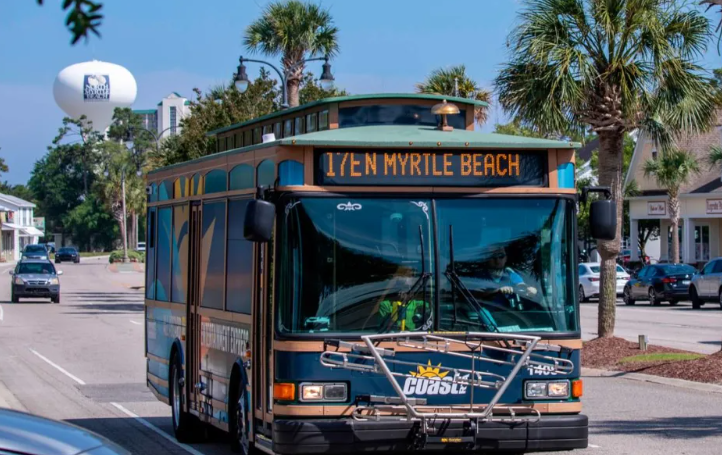 NORTH MYRTLE BEACH ENTERTAINMENT EXPRESS
Experience the convenience of the brand new North Myrtle Beach Entertainment Express bus! Explore popular destinations in North Myrtle Beach effortlessly for just $1 per trip. Leave the worries of parking and traffic behind as you hop on board and enjoy a stress-free journey. With this affordable transportation option, you can effortlessly reach all the exciting attractions and hotspots in North Myrtle Beach. Get ready for an unforgettable adventure!
Stream Your Favorites in Your Room!
No more limited channel selections! We now offer in-room TV streaming services, allowing you and your guests to cast a wide variety of your own apps directly to your in-room TV. Also - with our newly upgraded TV package, you can get all the sports, movie, and news channels that you love!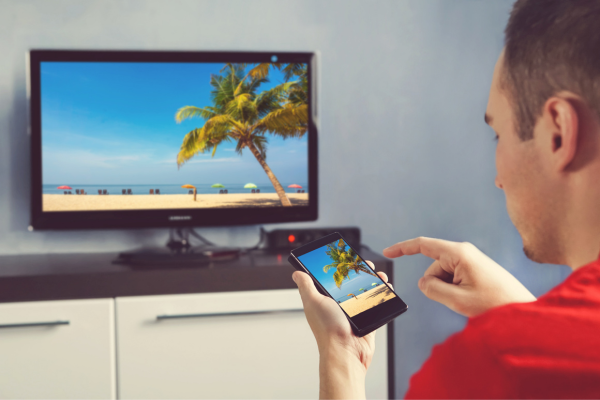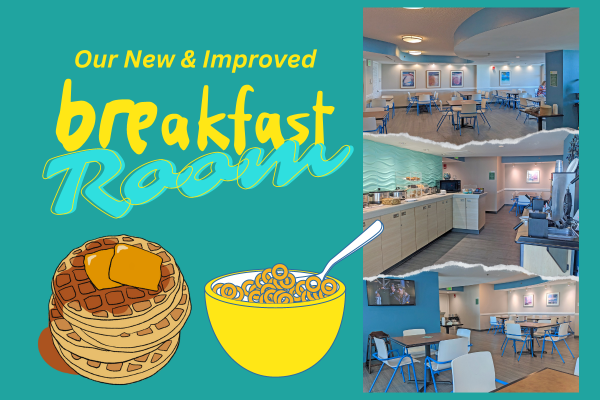 OUR NEWLY RENOVATED BREAKFAST ROOM
Experience the joy of mornings at Seaside's newly renovated breakfast room! Awaken your senses with bright, fresh colors that enliven the space. Revel in the comfort of our brand-new seating, perfect for starting your day right. Join us for a delightful breakfast amidst a vibrant atmosphere, setting the perfect tone for your seaside getaway. Your mornings will never be the same!
Employee Spotlight
Meet Theo Smith, our Supervisor of Engineering. Theo continues to be a great asset to SeaSide keeping us up an running. He has been with SeaSide 6.5 years! We are proud of the job that Theo does to keep our pools some of the best on the beach! Theo enjoys going on cruises and spending time with his grandchildren.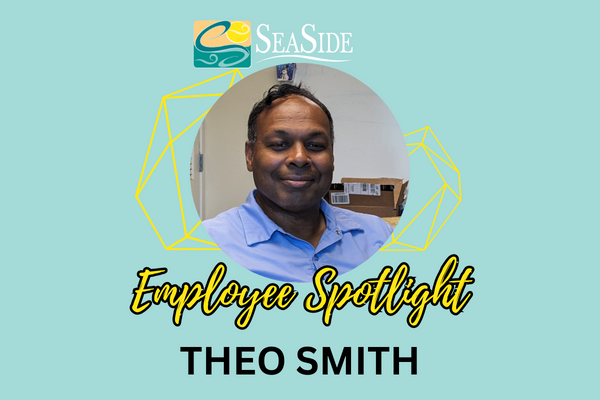 SHARE YOUR MEMORIES!
There's no better place to make the most perfect and lasting vacation memories than Seaside in North Myrtle Beach! Capture your favorite moments and share them with the world through our vibrant social media channels. Click the button below to join our community and discover a treasure trove of fun-filled Seaside and North Myrtle Beach content. Let the memories begin!
It's hard to imagine when you stand on the beach and see high rise hotels stretching in either direction as far as you can see, but the oceanfront was essentially empty before 1901, when an establishment ALSO called the Seaside Inn, the very first hotel in the area, was built.
Reviews from our Recent Guests
There's no other place to stay beside Seaside. The staff is wonderful! Most of my anticipation is seeing all the friendly faces
Angela C.
My best friend and I try to come here every year. The staff here is great. If we ever have any issues we know that they will be addressed very quickly. The breakfast room attendants are all very friendly and helpful.
Rhonda H.